Three Longstreet Clinic physicians have been named to Georgia Trend magazine's Top Doctors list. The list was created in partnership with DataJoe Research following the methodology that included peer voting and reviewing government sources.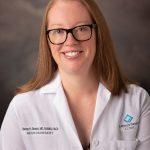 "As the coronavirus has upended the state – especially the health of Georgia residents – the expertise of our doctors has been more important than ever," the magazine's editors wrote. "Georgia Trend is proud to offer the second annual listing of the state's top physicians."
DataJoe Research is a software and research company specializing in data collection and verification, and conducts various nominations across the United States on behalf of publishers. To create the "top doctors" list, DataJoe Research facilitated an online peer-voting process, also referencing government sources. DataJoe then tallied the votes per category for each doctor to isolate the top nominees in each category.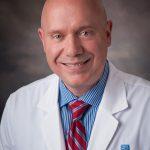 Inclusion in the list is based on the opinions of responding doctors in the region and the results of research. "We recognize that there are many good doctors who are not shown in this representative list. This is only a sampling of the huge array of talented professionals within the region," the magazine said.
For more information about the voting methodology, click here.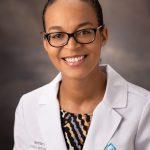 Georgia Trend, founded in 1985, is the magazine of Georgia business, politics and economic development. It is the only statewide business publication in the and is published once a month. It is delivered to more than 50,000 subscribers
2021 Top Doctors
The following physicians from Longstreet Clinic were among Georgia Trend's 2021 Top Doctor honorees:
Dr. Grunch and Dr. Moomey also made the 2020 list. Dr. Okyere, who joined Longstreet Clinic in July 2019, appears on the list for the first time.
For more information about Georgia Trend's Top Doctors edition and to see the full list, click here. To find a Longstreet Clinic provider, click here.