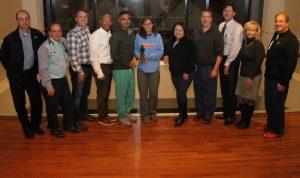 Longstreet Clinic serves patients throughout northeast Georgia, tending to healthcare needs across the spectrum of more than 17 specialties through more than 200 providers at 11 locations. However, Longstreet's online presence is not confined to one region and, in fact, the clinic recently claimed international recognition.
Longstreet Clinic's website was recently awarded a silver medal from the Academy of Interactive and Visual Arts' 14th W3​ ​Awards, which honors outstanding websites, web marketing, web video, mobile sites/apps and social content created by interactive agencies, designers, and creators worldwide.
Custom created for Longstreet Clinic by Gainesville, Georgia-based marketing firm Forum Communications, Longstreet's website – located here – was awarded in the annual competition's Healthcare Services Category.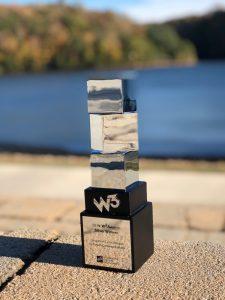 "One of our main goals, every day, is to communicate clearly and concisely with our patients and perspective patients to let them know all of the wonderful healthcare options available here at Longstreet Clinic," CEO Mimi Collins said. "It is important to have a strong online presence, as it is an extension of ourselves, our care and our message. And it is exciting to know that our message is coming through loud and clear.
"Our hope is that our website will continue to aid our patients and foster the continued progress of our outstanding group of physicians, clinicians and healthcare professionals," Collins added. "We thank the AIVA for recognizing our website and Forum for their hard work translating our message into our online presence."
Featuring a field of more than 5,000 entries, this year's W3 competition proved difficult for judges to separate.
"​We were once again amazed by the high level of execution and creativity found in the entries we received this year. Our W3 winners continue to embody what the internet is all about as they once again raise the bar in Web development and design. We are truly honored to have the privilege to experience such a diverse and remarkable pool of work this year," said Derek Howard, director of the AIVA. "On behalf of the entire Academy, congratulations to this year's W3 Award entrants and winners for their dedication and commitment as they continue to create a new standard in digital excellence."