Oakwood-based physician Andrew Reisman, M.D., joined a select group on Saturday, as he was sworn in as the president of the Medical Association of Georgia (MAG) during a ceremony at the organization's 165th House of Delegates meeting in Stone Mountain.
Reisman becomes just the third-ever doctor from the Gainesville/Hall County area to serve as MAG president, following Gainesville ophthalmologist Jack M. Chapman Jr., M.D., Gainesville, (2007-08) and retired Longstreet Clinic neurologist E. Frank McDonald Jr., M.D., (2017-18).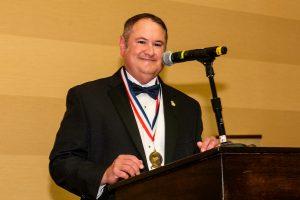 "The opportunity to serve my fellow physicians and our patients is a tremendous honor," said Reisman, a board-certified family physician with the Longstreet Clinic in Oakwood. "I embrace this challenge knowing that I'm standing arm-in-arm with 8,000 fellow MAG members who represent every specialty and practice setting."
Longstreet Clinic CEO Mimi Collins said the multi-specialty physician group is excited about Reisman's leadership role with MAG, noting that that makes two Longstreet Clinic physicians who've held the prestigious position in the past three years.
"We are proud to have such an accomplished and respected physician among our family of practitioners," Collins said. "I'm certain Dr. Reisman will bring the same thorough, attentive methods to his leadership of MAG as he does with his patients and practice at Longstreet Clinic. This appointment is another great example of how our physicians are actively engaged in leadership efforts in our community."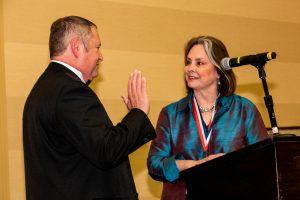 At the meeting, Reisman pledged to focus on array of key issues facing the medical community in Georgia, including tort reform, surprise medical bills, the "data entry crisis" and scope of practice.
Georgia's current tort climate is leading to rising malpractice insurance costs for providers in the state, a problem that could lead to a physician shortage, "which ultimately means that Georgians are going to struggle getting the care they need."
Reisman also stated that he wants to lead a push to eliminate surprise medical bills, helping patients to avoid huge bills for out-of-network care, as well as improve both the physician and patient experience by addressing electronic health records.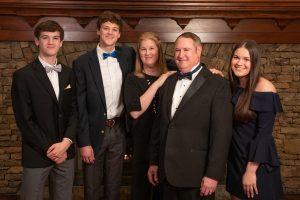 In addition to MAG, where he previously served as secretary, he is a member of the Georgia Composite Medical Board, the Hall County Medical Society, the American Medical Association, and the Georgia Academy of Family Physicians.
Reisman joined Longstreet Clinic in 1996. He earned his medical degree from the University of Miami and completed his residency at the University of Maryland.
He lives in Gainesville with his wife, Hall County Magistrate Judge Elizabeth Reisman, and their children Robert, Charlie and Caroline.
With more than 8,000 members, MAG is the leading voice for physicians in Georgia. MAG is an advocate for physicians in every practice setting and specialty. Visit www.mag.org for additional information.
Longstreet Clinic is a primary care and multi-specialty practice with more than 200 providers, 17 specialties and 11 locations in northeast Georgia.