The excellence of Longstreet Clinic healthcare continues to earn recognition from leaders throughout the state.
Georgia Trend magazine recently named five Longstreet Clinic physicians to its prestigious annual Top Doctors list.
The following Longstreet physicians earned their way on to the list – which was created in partnership with DataJoe Research, following the methodology that
included peer voting and reviewing government sources: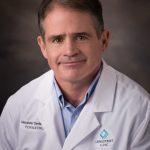 Drs. Grunch and Moomey made the list for the third straight year, while Dr. Okyere earned her second straight honor. Dr. Schultz was previously recognized by Georgia Trend in 2020, while Dr. Allaire receives his first recognition from the magazine.
Following the stress of the global COVID-19 pandemic, healthcare workers and patients remained stretched in 2021. Yet leading physicians and providers efforted to return a sense of normalcy to their patients this past year – despite a congested and affected schedule. And that attention to care, combined with expertise and understanding helped make a difference for people in need in 2021.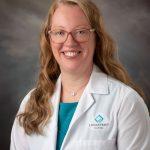 DataJoe Research is a software and research company specializing in data collection and verification, and conducts various nominations across the United States on behalf of publishers. To create the "top doctors" list, DataJoe Research facilitated an online peer-voting process, also referencing government sources. DataJoe then tallied the votes per category for each doctor to isolate the top nominees in each category.
Inclusion in the list is based on the opinions of responding doctors in the region and the results of research. "We recognize that there are many good doctors who are not shown in this representative list. This is only a sampling of the huge array of talented professionals within the region," the magazine said.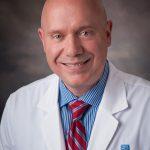 For more information about the voting methodology, click here.
Dr. Allaire is a maternal-fetal specialists who cares for high-risk pregnancies. Working out of Longstreet Clinic's Gainesville location, Dr. Allaire joined the practice in 2006, becoming the first perinatologist based northeast of Atlanta.
Dr. Grunch (FAANS, FACS) Dr. Grunch aids patients with spinal, cranial, and many other neurological concerns. Working out of Gainesville and Braselton, she specializes in many minimally invasive, leading edge surgical techniques.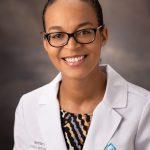 Dr. Moomey (FACS) came to Longstreet in 2017 and has made a positive difference in a short time, treating patients for vein and vascular issues such as peripheral artery disease and vericose veins. Dr. Moomey works out of Gainesville, Braselton, and Suwanee
Dr. Okyere, only joined Longstreet Clinic in 2019 but has already made many loyal patients in her physical medicine practice in Gainesville. Her specialties include neurorehabilitation (including stroke, spinal cord and brain injuries, including concussion management), musculoskeletal medicine and spasticity management.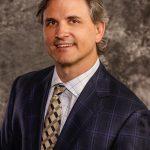 Dr. Schultz (FAANS, FACS) has earned notable accolades for years thanks to his commitment of listening to patients and steady hands in neurosurgery. Dr. Schultz works out of Gainesville and Braselton.
Founded in 1985, Georgia Trend is the magazine of Georgia business, politics, and economic development. It is the only statewide business publication in the and is published once a month. It is delivered to more than 50,000 subscribers.
For more information about Georgia Trend's Top Doctors edition and to see the full list, click here. To find a Longstreet Clinic provider, click here.