Longstreet Clinic is proud to announce that three of our own were honored with Healthy Hall awards on March 2, 2021. Longstreet also had five additional finalists.
The Greater Hall Chamber of Commerce's Healthy Hall Awards of Excellence spotlight those in the healthcare industry in Gainesville-Hall County making a significant impact on our quality of life through excellence in health and wellness. A luncheon honoring award recipients was held on March 2 at Lanier Technical College in Gainesville, recognizing outstanding professionals in 11 categories. The event also was streamed live online.
Longstreet Clinic Award Recipients
Visionary Leader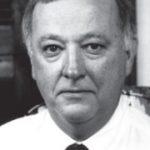 John Browning, M.D., retired OBGYN & first president of Longstreet Clinic
Dr. John Browning is not only a visionary – he is a doer, a motivator, a goal setter. In the early 1990s a number of physicians and healthcare leaders began a collaborative journey to ensure our medical community was prepared and positioned for success for years to come. Dr. Browning's vision helped position us where we are today and was at the forefront of this effort. In 1995, Dr. Browning and other physician leaders spearheaded the creation of Longstreet Clinic from eight competitive and very successful single specialty practices. In addition, his bold vision and leadership can be seen today in many areas of our medical community, specifically the Prenatal Clinic at the Public Health Department and the Neonatal Intensive Care Unit at NGMC.
Healthcare Worker of the Year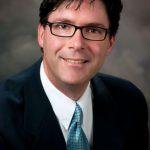 T. Loren Funk, COO
As the pandemic hit, a COVID-19 Response Team was established and Loren Funk became Longstreet Clinic's Operational Leader, coordinating internal efforts and facilitating collaboration with NGMC's Incident Command. Loren led his Laboratory team to establish one of the first COVID-19 lab testing sites with drive thru testing on the Gainesville Campus. He also coordinated with Northeast Georgia Health System to assure the Epic Covid Dashboard utilized by NGHS and Longstreet was included data from both organizations.
Advance Practice Provider of the Year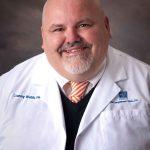 Danny Webb, FNP-C, DNP
In addition to his clinical practice, in 2019 Danny Webb began working in a leadership role providing clinical oversight of nurse practitioners and physician, guidance to the Population Health Management team and Epic team.  He is also a vital member of Longstreet's Primary Care Development strategy. Danny jumped into and became a valuable member of the COVID-19 Response Team and instrumental in the telehealth deployment, employee safety strategy, outpatient strategy for outpatient management of COVID-positive patients, testing and employee exposure, isolation and return to work protocols.
Longstreet Clinic Finalists
Ashley Belfance, RN, BSN, OCN

 

Jennifer Butler, FNP-BC

 

Tommy Jenkins, MD (retired)
Paige Owens, FNP-BC

 

Priscilla Strom, MD
Thank you to the Greater Hall Chamber of Commerce for sponsoring this event. For a complete list of winners and finalists, click here.