Chris Linberg M.D.
Orthopedic Surgery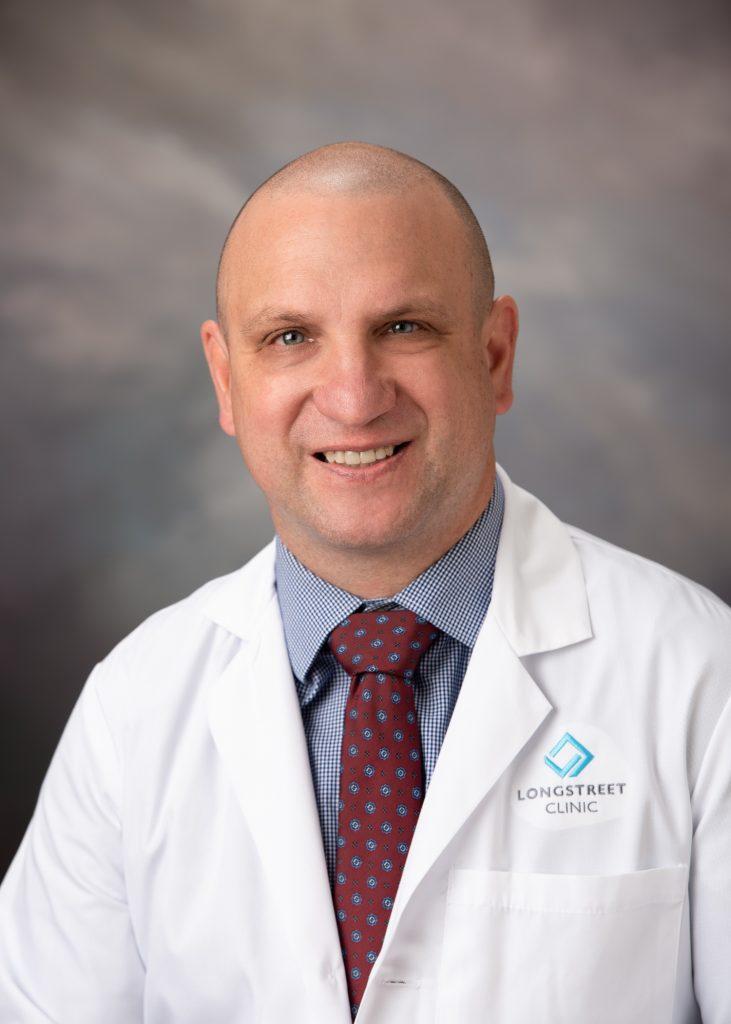 Medical Degree
University of Cincinnati College of Medicine, Cincinnati, Ohio
Education
B.S., United States Air Force Academy, Colorado Springs, CO
Residency
Orthopaedic Surgery, Mayo School of Graduate Medical Education, Mayo Clinic, Rochester, MN
Orthopaedic Surgery, Wayne State University/Detroit Medical Center Detroit, MI
Certification
American Board of Orthopaedic Surgery
Professional Affiliation
Fellow American Academy of Orthopaedic Surgeons
Mayo Clinic Orthopaedic Alumni Association
Practice History
Dr. Linberg is a board-certified orthopedic surgeon and U.S. Air Force veteran. Before joining Longstreet Clinic in December 2021, Dr. Linberg served as an orthopedic surgeon with the Air Force for nine years, stationed at MacDill AFB in Florida. During that time he also completed a deployment to a combat hospital in Afghanistan as part of Operation Enduring Freedom. From 2017 through 2021 he was an orthopedic surgeon at The Center for Bone and Joint Disease in Lutz, Fla.
Hospital Privileges
Northeast Georgia Medical Center