All About You at Longstreet Clinic Cancer Center offers a wide variety of high-quality specialty products for those with or without special health-related needs, including:
Synthetic wigs
Bras and breast prosthetics
Post-surgical camisoles & bras
Turbans and caps
Swimwear and swim forms
Non-metallic deodorant, oncology shampoo and skin care products
Compression therapy products (sleeves, gloves, stockings)
Private consultations with our Certified Fitter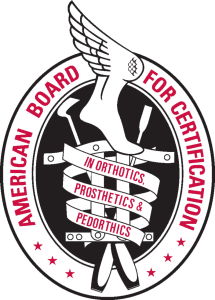 Formerly known as "The Shoppe," All About You is certified by the American Board for Certification in Orthotics, Prosthetics and Perodorthics, and we employ a Certified Fitter who is specially trained to fit bras, breast forms and wigs, as well as compression therapy products including sleeves, stockings and gloves.
To schedule your private consultation or inquire further about products and services available at All About You, please call 770-297-5633. 
Appointments are encouraged, but not required.
Come shop with us!
Those interested in custom bra fittings, regardless of health needs, are welcome to use our services. We carry an assortment of brands of bras, camisoles, breast prosthetics and swimwear, including Amoena, ABC and Trulife.
Available brands of custom and ready-to-wear compression garments, such as socks and hosiery, include JUZO, Sigvaris and Medi/Circaid. Stop by our store to see pattern and color options!
If you're looking for high quality wigs, be sure to check out our offerings from Gemtress and TressAllure. We also offer other headwear options for chemotherapy patients, including Chemo Beanies.
We have a full line of Ginger Snaps Jewelry. Silver Forest earrings have just arrived! And brand new in stock – Warmies!
Be sure to explore our line of Pure & Simple Skincare Products – made locally here in Georgia!
Proceeds from Choose Hope brand clothing, jewelry and car magnets are donated to Cancer research. These items are perfect for anyone interested in supporting those battling the disease.
Hours
Monday through Friday
9:00 a.m. to Noon; 1:00 p.m. to 5:00 p.m (closed from Noon until 1 p.m. daily)