Longstreet Clinic is pleased to announce that endocrinologist Sonali Ganguly, M.D., is now certified by the American Board of Obesity Medicine. Dr. Ganguly, who practices at Longstreet Clinic's Center for Weight Management office in Suwanee, also holds board certification from the American Board of Internal Medicine in Internal Medicine and Endocrinology, Diabetes and Metabolism.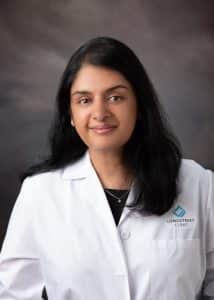 All physicians with the Center for Weight Management are now certified by the ABOM.
Dr. Ganguly joined Longstreet Clinic in August 2022 after 15 years of practice at Singapore General Hospital, the largest tertiary care hospital in the country and an affiliate hospital for Duke NUS Medical School, where she also served as an assistant professor.
More than 950 physicians passed the board certification exam administered in November 2022. The number of physicians who are board certified in obesity medicine now exceeds 6,700 in the United States and Canada, according to the ABOM.
"Since its inception, the American Board of Obesity Medicine has been guided by the vision that patients in every community would one day have access to a qualified physician with the knowledge, skill, and compassion to treat the disease of obesity," ABOM Board Chair Judith Korner, M.D., PhD, said in a news release. "With the tremendous growth of the field over the last six years, we are getting closer to realizing this goal."