For some, weight loss may be as simple as cutting calories and exercise. For others, a host of various factors may determine weight loss – and the ability to keep bad weight off for good. Those options may include surgical and non-surgical medical weight loss, which can provide solutions for many people in need of significant and immediate health improvements.
The Longstreet Clinic Center for Weight Management is here to provide a guiding hand for a wide range of weight loss options. We are proud to have earned the trust of our patients and our community — consistently voted "Best Weight Loss Clinic" in the Best of Hall Reader's Choice contest. The latest recognition for the Center for Weight Management came from Atlanta Magazine, where it was featured in the publication's 2022 Medical Guide.
Our specialists are some of the top care providers in the state of Georgia. We offer minimally-invasive laparoscopic surgeries, as well as non-invasive techniques and proven medical weight loss programs to help our patients find the path that best fits their individual needs.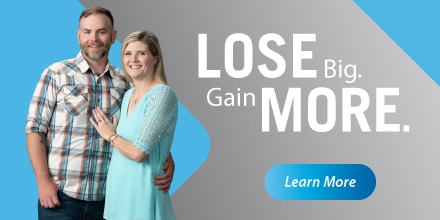 Longstreet Clinic's bariatric specialists understand that long-term weight loss and healthy living is a lifelong journey. To that end, we provide our patients with the education they require to make the right choices, no matter their life situation. We do this by getting to know each patient and walking with them each step of the path to better health. We also provide the best options for each individual patient, ensuring that all of our patients have a safe and effective weight loss experience.
In addition, Longstreet Clinic's Center for Weight Management provides bariatric support groups, as there is nothing quite like talking with others who have been there, too. Our goal is to see that each of our patients lives a happier, healthier lifestyle.
It all starts with a consultation, where our staff will walk through your health history, current status, and hopes and goals for the future. In addition, we understand you may have questions about paying for surgery, including whether or not their insurance provides coverage. While we are happy to discuss options with you one-on-one, you can learn more about it, including our multiple financing options. FINANCING OPTIONS>>
Want to learn more? Watch our online seminar then fill out our contact form and our weight loss team will reach out to you. Or, please call our main office at 770-534-0110 or toll-free at 877-921-0110.
Ask if you qualify for our Fast Track program!