Robert L. Richard M.D., FACS
Center for Weight Management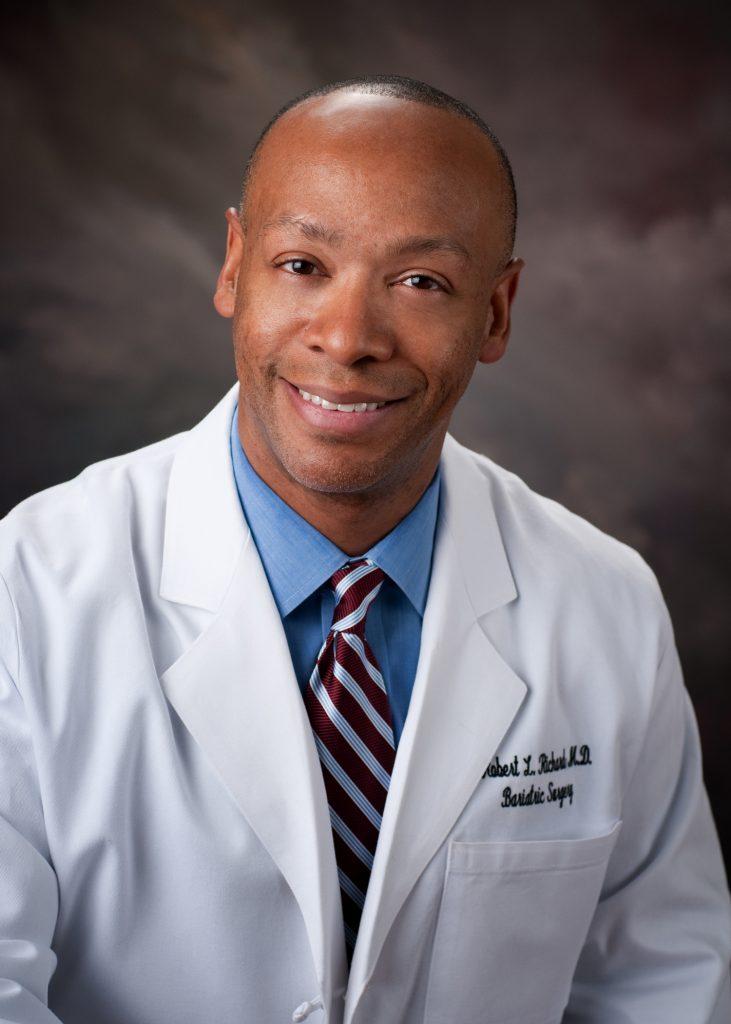 Medical Degree
Albert Einstein College of Medicine, Bronx, NY
Residency
Harvard University/Beth Israel Deaconess Medical Center, Boston, MA
Fellowship
Mini Trauma Fellowship, Ben Taub General Hospital, Houston, TX
Certification
General Surgery, American Board of Surgery
Interests
Comprenhensive Bariatriac Surgery — laparoscopic, open, and revisional
Advanced Laparoscopic Surgery
Dr. Richard also has a distinct interest in weight loss surgery patients who regain weight. He has employed medical weight loss, as well as revisional weight loss surgery to treat weight regain. "One of the most frustrating patients is the gastric bypass patient who has gained weight back," he says. "Mostly this is due to a return of old habits. However, we often find treatable conditions, if we take the time and effort to look for them. It is very gratifying to get this group of patients back on the road to a healthy lifestyle."
Professional Affiliation
Fellow, American College of Surgeons
Member, American Medical Association
Society American Gastrointestinal Endoscopic Surgeons
American Society for Metabolic & Bariatric Surgery
Selected Top Doctor in metro Atlanta - 2016 & 2017
Practice History
After training, Dr. Richard served at the Blanchfield Army Community Hospital (BACH) in Fort Campbell, Ky. Appointed Director of the new Bariatric Surgical Service at the BACH, Dr. Richard performed both the first open and laparoscopic gastric bypasses. He also began Fort Campbell's first surgical weight loss program, single-handedly training the OR staff, nursing staff, nutrition and psychology departments, as well as fellow surgeons, to allow for safe and effective treatment of obesity.
As an active trauma surgeon for the US Army, Dr. Richard deployed to the Afghan theater of war shortly after 9/11. He was recalled in 2004, two years after leaving the Army, to serve in Iraq as a Senior Trauma surgeon in Saddam Hussein's hometown.
After leaving the Army in 2002, Dr. Richard joined Obesity Solutions in Gainesville, Ga. He joined Longstreet Clinic in April 2010 when his practice, Surgical Specialists of Georgia, merged with Longstreet.
Hospital Privileges
Northeast Georgia Medical Center
Northside Hospital Gwinnett
Gainesville Surgery Center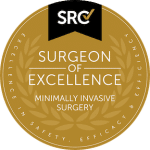 Dr. Robert Richard is an experienced and respected bariatric surgeon in northeast Georgia. He welcomes patients at offices Gainesville, Braselton and Suwanee.
He and his staff provide a variety of medical and surgical weight loss options for patients seeking a long-term solutions for obesity and struggles with weight control.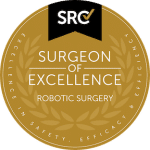 Dr. Richard is recognized by the Surgical Review Corporation as a Surgeon of Excellence in Robotic Surgery and Minimally Invasive Surgery.
To schedule a consultation with Dr. Richard, contact us today.