Longstreet Clinic's Center for Weight Management is pleased to offer the OrberaTM Intragastric Balloon System as an option for patients with a body mass index (BMI) between 30 and 40. The OrberaTM procedure is a fast-track, non-surgical option for weight loss.
Unlike other weight loss procedures, the OrberaTM Intragastric Balloon System does not require diets or psychological evaluations. OrberaTM is simple, safe and affordable.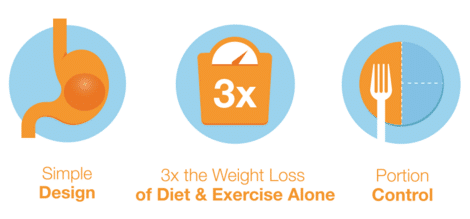 How it works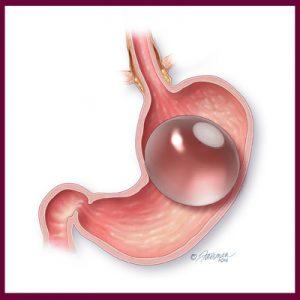 The OrberaTM balloon is inserted into the stomach through the mouth by an endoscope. Once the balloon is in place, the surgeon inflates the balloon with saline to fill space in the stomach. The inflated balloon sits in the stomach and makes you feel fuller sooner.
This is a simple, non-surgical outpatient procedure that only takes about 20-30 minutes under a mild sedative, and most patients return home the same day. After the procedure, the balloon can stay in place for up to six months. During that time, the program educators will help the patient develop new eating habits that will allow patients to maintain a healthier weight more easily once the balloon is removed.
Removing the balloon is similar to placement. It is a 20-30 minute procedure under a mild sedative, the saline will be removed from the Intragastric Balloon and the balloon will then be removed through the mouth.
Results
On average, patients with OrberaTM lose 3 times the amount of weight they would with diet or exercise alone.
Studies have shown weight loss of up to 50 pounds. The risks of cardiovascular disease, diabetes, respiratory disorders and other risk factors associated with obesity displayed improvement in a majority of patients. This procedure requires a lifetime commitment to make healthy choices in order to experience long term results.
Questions? Call us at 770-534-0110. Ready to get started? Fill out our history form before your appointment.