By Erum Farooqi, M.D.
Longstreet Clinic Internal Medicine
While the whole world seems focused on COVID-19 (novel coronavirus), it's a good time to remember that another seasonal virus, influenza, also is a serious health concern.
We should continue to monitor the spread of COVID-19, especially in light of additional cases identified in the U.S. But let's not forget there's a different virus much more widespread here in northeast Georgia and around the globe – one that is also dangerous, and potentially deadly, and has already impacted countless families right here in our community.
And the preventative measures are actually similar for both viruses.
Influenza – commonly known as "the flu" – already has already had significant impacts on the health of the United States during the current 2019-2020 season. The Centers for Disease Control estimates that there have been approximately 34 to 49 million influenza-related illnesses, of which 350,000-620,000 hospitalizations and 20,000-52,000 flu-related deaths have already occurred. These numbers reflect one of the worst flu seasons of the past decade.
Easy to transmit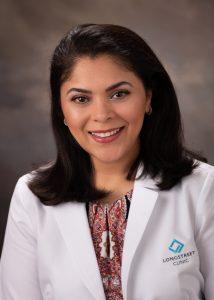 We know that most respiratious viruses, including both COVID-19 and flu, are easily transmittable. Both viruses are coughed up and or sneezed into the air by sufferers, where they can easily wind up on your face or hands, gaining entry to your body through mucous membranes (in the eyes, nose, or mouth). They can also be acquired through direct contact – handshakes and hugs or even from immediately touching the same door handle as an infected person.
And the danger, especially to the elderly, in the case of COVID-19, and very young and elderly, in the case of flu, is significant. With flu, the highest rate of hospitalizations and deaths are among adults aged 65 and older, followed by children 4 years and younger.
Like the flu, though currently much less prevalent in our community, COVID-19 spreads in similar ways, although the absence of a vaccine and approved treatments presents additional challenges should the virus spread further in the U.S.
With that in mind, we want you to know exactly what you can do to avoid contracting or passing on a dangerous viral infection like the flu, as well as other viral respiratory illnesses such as the COVID-19.
And while there is no foolproof method of avoiding infection, here is a list of tips that will help you avoid getting and spreading viruses, and help you recover faster.
8 ways to stay well
Wash your hands frequently and thoroughly with warm water and soap, especially after touching common shared objects like elevator buttons, doorknobs, telephone handsets, etc. You can use hand sanitizer if soap and water are not available.
Try fist bumps instead of handshakes or high fives, when appropriate. Use your knuckles for keypads, doorbells, elevator buttons, etc.
Cover your cough or sneeze. Use a tissue, your elbow, or inside your shirt. Throw used tissues away immediately and don't forget to wash your hands promptly.
Avoid touching your face, eyes, or mouth.
Limit contact with those infected with the flu or other illnesses when possible. If you are sick, stay home to rest and recuperate. Encourage co-workers and employees to stay home if they are sick.
It may help to sanitize common home or work surfaces with EPA-approved disinfectants, diluted bleach water, soap. These viruses are fragile in the environment but can survive on certain surfaces for a limited time.
Keep your immune system working strong by ensuring proper and adequate sleep, nutrition and exercise.
In the case of COVID-19, specifically, we also recommend you avoid unnecessary travel and crowds.
Flu-specific recommendations
Get the flu vaccine each year for yourself (and anyone in your family over 6 months of age). Even if you think you've already had the flu, get it anyway because you can potentially get infected with a different strain of the flu in the same season. Plus, getting the vaccine can help lessen the severity of the flu's symptoms and shorten its duration. You cannot contract flu from the vaccine. Ultimately, yearly flu vaccine is your best weapon to protecting yourself, your family, your community, and the population at large. (*Note: the flu vaccine protects against certain strains of the influenza virus only and will not prevent you from contracting other viral infections.)
If you think you have the flu, especially if you are at high risk for complications (young children, elderly or immunocompromised) seek help from your doctor right away to see if you can benefit from one of four FDA-approved anti-viral medications on the market. These should be started as soon as possible, preferably within two days of symptoms or even prophylactically if you had direct contact with confirmed flu and you are at high risk for complications.
If you are generally healthy, you don't necessarily need to get tested for confirmation. Just ensure you stay home, get plenty of rest and stay hydrated. Use appropriate over-the-counter medications to lower your fever and help with body aches or headaches. You can generally expect to start getting better within a week, though some patients can have residual symptoms like cough that can linger on for up to a couple of weeks.
If instead of continuing to get better, you feel like you are getting worse, you should contact your doctor as some patients can develop one of several post-flu complications which need further treatment.
COVID-19 (novel coronavirus) considerations
If you think you may have symptoms of novel coronavirus, especially if you have traveled abroad recently, please contact your physician's office before showing up for an appointment, urgent care or emergency room visit. Common signs of infection include respiratory symptoms, fever, cough, shortness of breath and breathing difficulties.
As with the flu, generally healthy people tend to recover on their own with time, rest and hydration. The elderly and other immunocompromised individuals appear to be most at risk for COVID-19's worst complications, which is why it is imperative to limit exposure.
Avoid all unnecessary travel and crowds.
Please note that this is a fast evolving health-related situation. For background on the disease as well as facts and up-to-date information, please bookmark the CDC's COVID-19 summary page.
If you are sick or have viral symptoms, wearing a facemask can help limit the further spread of flu and other viral infections to others. For the general public who are healthy, facemasks are not necessarily an effective measure to prevent the inhalation of viruses.
If you are sick and need care, Longstreet Clinic Urgent Care is ready to provide top-notch care at convenient hours. Staffed by board-certified physicians seven days a week and with extended hours, our Urgent Care is located on the third floor of our Gainesville campus. For more information or to contact our Urgent Care, call 678-207-4373 (HERE), or click here.
Dr. Farooqi is a board-certified internist at Longstreet Clinic in Gainesville. To learn more about her or schedule an appointment, click here.