If you suspect you have been exposed to COVID-19 or are exhibiting associated symptoms, please call your provider or our office at 678-207-4373. If COVID-19 is suspected, we may schedule a telehealth visit and order any appropriate testing. 
Our Current Hours
Monday-Friday: 8 a.m. to 8 p.m.
Saturday & Sunday: 9 a.m. until 3 p.m.
And now, you can check wait times and save your spot in line using On My Way.
Longstreet Clinic is committed to providing our patients the highest quality medical care possible. We understand that health issues don't always arise at the most convenient times. That's why we're pleased to offer Urgent Care services in Gainesville.
We are available for you seven days a week, including evening and weekends. With on-site laboratory and imaging services, and care provided by Longstreet Clinic's board-certified providers, we offer unparalleled quality and convenience for treating urgent or unexpected conditions, ranging from the common cold and coughs, to sprains, strains and broken bones. We also offer comprehensive medical care for most acute health issues as they arise.
Since Urgent Care is part of our primary care practices, Urgent Care visits are subject to the same co-pays as a regular PCP visit, instead of higher facility fees seen at hospital-based and free-standing urgent cares and in ERs.
Urgent Care services
Extended hours, 7 days a week*
Same-day appointments and walk-ins welcome
Access to MyChart (patient portal)
Telemedicine/Video Visit options available
Access to specialists
Save your spot in line with "On My Way"
Our Hours
Monday – Friday: 8:00 a.m. until 8:00 p.m.
Saturday and Sunday: 9:00 a.m. until 3:00 p.m.
Walk-in appointments are so convenient for patients with minor health issues who are looking for expedited, affordable treatment. Even if you are not a Longstreet Clinic patient, there is no need to call ahead and schedule your visit. Just drop by our Urgent Care located on the third floor of our Gainesville campus where one of our professional and friendly doctors will see you. We are here for you, seven days a week with extended hours to fit your busy schedule. On Demand Video Visits also are available now. Learn more.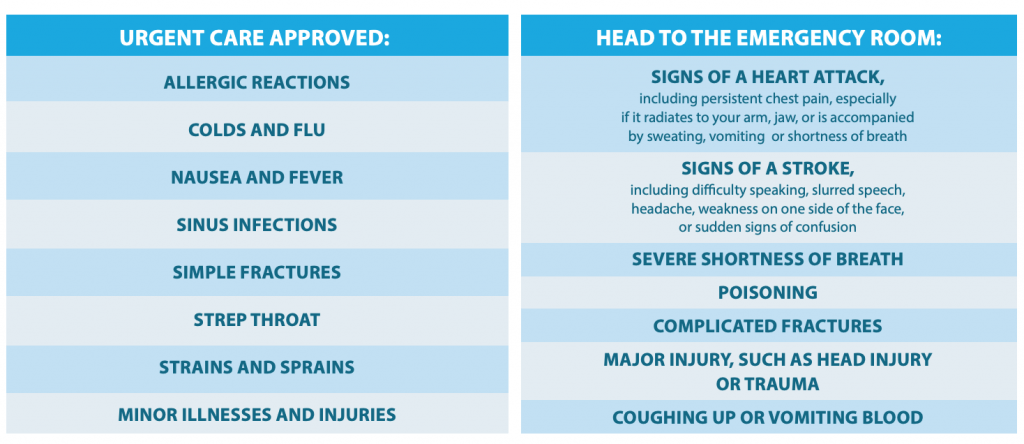 When to come to Urgent Care
Colds
Flu
Minor injuries, wounds
Coughs
Nasal congestion
Sinus infections
Sinus headaches
Allergic reactions
Strains, sprains & simple fractures
Other minor illnesses and symptoms
Other services include:
Flu shots and other vaccinations
IV fluids
Splinting, suturing
Specialist consultations as needed
Same day appointments at our physician office-based Urgent Care are more affordable and convenient than emergency room visits or urgent care centers. Longstreet Clinic also accepts most major insurance health plans. With extended hours including Saturday and Sunday, Longstreet Clinic is a perfect setting for any minor illness or injury.
We want to take care of your medical needs and help get you back to work or play as soon as possible.  Call 678-207-HERE (4373) for more information.