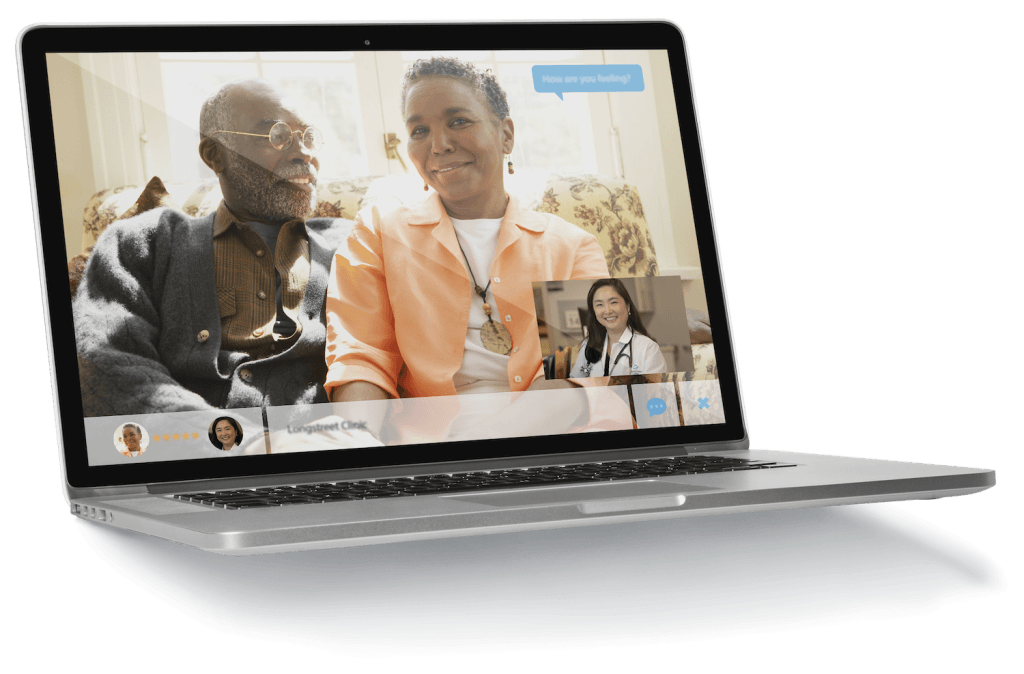 Now offering video visits via computer, tablet or mobile device!
The effectiveness of video visits for clinical applications is confirmed by decades of research and demonstrations. Video visits are the closest telemedicine option available to an in-person appointment. They are a great option for those practicing local quarantine, self-isolation and social distancing measures.
A variety of "in-person" visits can actually be conducted effectively over video including sick visits, well visits, follow-up visits and new patient visits. It is not always necessary for the doctor/patient relationship to be established in-person. And if it is determined that labs or testing must be ordered, our office will walk you through what is needed.
At Longstreet Clinic we utilize a variety of technology for our video visits depending on patient and provider preference including Zoom, Doxy.me, Facetime and others. Our staff will walk you through the platform you will use for your video appointment.
During the COVID-19 Nationwide Public Health Emergency, services rendered via video visit are expected to be reimbursed through insurance plans at the same coverage level as an in-person visit. Visit co-pays or co-insurance may be applicable.
Call your provider or request an appointment in MyChart to find out if your next visit can be done via video.