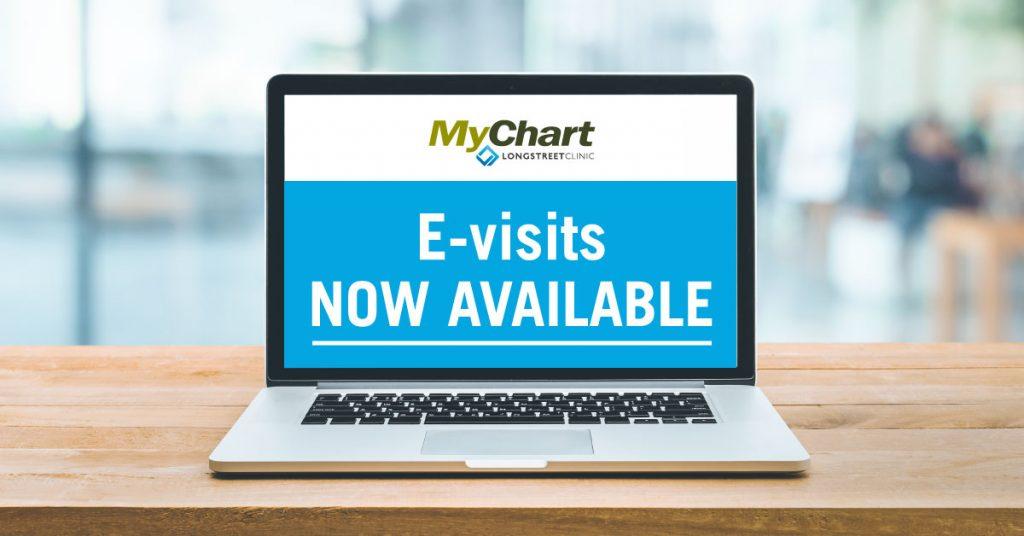 Longstreet Clinic healthcare providers are now just a few clicks away. Simply sign in or sign up through the MyChart website and/or mobile app, and you will be connected with our award-winning providers for an E-Visit. MyChart E-Visits are a fast, affordable and safe alternative to a trip to urgent care of the doctor's office.
No matter if you are currently a Longstreet Clinic patient or not, once you have signed in or signed up for a MyChart account, you may access an E-Visit. If you need help signing up, please call 770-219-1963.
E-visits are now available for symptoms of flu or COVID.
E-Visits cost $40 per visit and are not filed to your insurance.
Once you log an E-Visit and answer a simple set of questions about your symptoms, a Longstreet Clinic healthcare provider will review the information and send you a treatment plan, along with any necessary prescriptions, within 24 hours.
If your symptoms are severe, or point to a different issue, the provider may direct you to a doctor for an in-person visit. In these cases, you will not be charged for the E-Visit.
For more information to Longstreet Clinic's response to COVID-19 click here.