Longstreet Clinic now offers patients around northeast Georgia the chance to learn more about themselves – and their possibilities of developing certain types of cancer.
Introduced in 2020, Longstreet Clinic's Genetic Counseling Program utilizes a simple test to help reveal to patients their relevant genetic cancer links. Genetic counseling then assesses the patient's risk level, utilizing detailed clinical data to answer questions, dispel myths and provide a complete and clear look at their genetic cancer risks.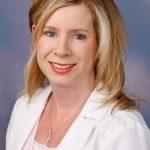 "The purpose of our program is screening for the most common mutations relevant to cancer care," said Longstreet Clinic Cancer Center's Jennifer Butler FNP-C, ONC, AOCNP, an advanced practice registered nurse (APRN) specially trained in genetic counseling. "The focus of the Cancer Genetics program is to offer a service to provide education and consultation with patients about genetics counseling relative to cancer risk. Proper genetics testing is an informed consent process with patients to understand the pros and cons of testing, including limitations and dealing with complicated issues like variants of unknown significance."
It has already helped numerous people, including Tammy Thomas, to gain a clear look at certain aspects of their future health.
Thomas had never had cancer – but she was concerned that it was only a matter of time.
"My maternal grandmother had breast cancer. My mother had uterine cancer. My sister was diagnosed with breast cancer in February 2020. I also had two cousins with breast cancer, an aunt with lung cancer and another cousin with lung cancer," Tammy said. "And since so many cancers are linked to genetics, there was plenty of reason for me to be concerned about what might be ahead for me – or for my children and grandchildren."
So, when Tammy's daughter, Ashley Belfance, who happens to be an oncology nurse with Longstreet Clinic, told her of Longstreet's Genetic Counseling Program and its pursuits, Tammy was immediately intrigued.
During the process, practitioners take small samples of blood, and sometimes saliva, in order to analyze for the presence of gene mutations positively connected with an increased risk of a specific cancer. Following analysis of those samples, Longstreet Clinic counselors meet with each patient to discuss findings and make recommendations based on those findings, all in a supportive and educational atmosphere.
While the prospect of learning that she was more pre-disposed to developing cancer – specifically breast cancer – was concerning for Tammy, it clearly outweighed the alternative of living in ignorance and allowed her to have some control over her future.
"At least with genetic counseling, I could begin to plan for what I should do if I had the breast cancer gene," said Tammy, who also very much wanted to know for her children's sake. "If I could find out that I had the breast cancer gene, I could possibly do something to keep from developing cancer. And since that gene does not skip generations, my children would also know that they should get tested.
"It was worth it for me to find out."
Therefore, Tammy provided all the necessary background information with genetic counselors – meeting via tele-health visits during the pandemic – before coming to Longstreet in person to provide blood samples.
"There was nothing to it; they took two tubes of blood during my appointment, and I was in and out in five minutes," Tammy said. "The practitioners in the genetic counseling center are clearly very knowledgeable, and they made it so easy for me."
Turns out that Tammy need not have worried; Results of testing revealed that she does not, in fact, carry the breast cancer gene. But she was so impressed with the process and approach of the genetic counseling program that she is going to push other members of her family to pursue it as well.
"I have two sisters, and I'm going to do everything I can to get them tested too," Tammy said.
Any patient with a family history of cancer may be recommended for genetic counseling by their primary care provider. Patients may also request an appointment on their own by contacting Longstreet Clinic's cancer center at 770-297-5700.