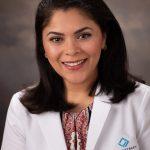 Recently, Longstreet Clinic primary care physicians took to radio airwaves to discuss two illnesses that are dominating news cycles – flu and the Chinese coronavirus.
Dr. Erum Farooqi, an internist at Longstreet Clinic in Gainesville, spoke with Bill Maine on "The Morning Show" on WDUN A.M. 550/102.9 F.M. about how to prevent influenza (wash those hands!) as well as other flu-related topics.
You can listen to their conversation from Jan. 24, 2020, here.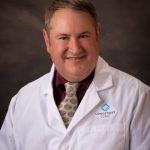 On Jan. 25, 2020, Dr. Andrew Reisman, a family physician with Longstreet Clinic in Oakwood and current president of the Medical Association of Georgia, was a guest on 95.5 WSB's "Belinda Skelton's Atlanta Living" where he spent time discussing the dangers of the flu as well as misinformation surrounding the flu and flu vaccine.
You can listen to the show by visiting the show's page here and selecting the show labeled "Atlanta Living 012520".
Both physicians briefly addressed the emerging Chinese coronavirus.
For more information on the influenza virus, click here. For more information on the Chinese coronavirus, click here.
If you think you may be suffering from the flu or need medical treatment, learn more about our Urgent Care or click here to find a provider near you.