It's been a busy summer at Longstreet Clinic, and not just for reasons related to COVID-19. The multi-specialty medical group welcomed six new physicians on Aug. 3, each one specializing in a different area and each making a unique journey to northeast Georgia to begin (or resume) practice.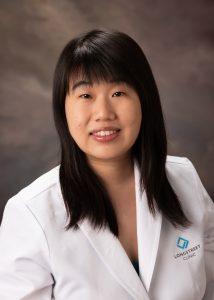 This past spring Yamin Sun, M.D., Longstreet Clinic's newest medical oncologist, was in the final months of her hematology/oncology fellowship in Baltimore and preparing for a move to northeast Georgia. "There were a lot of uncertainties, and changes were made when the pandemic hit," Sun said. "I felt very fortunate to still be able to care for my patients during fellowship, and also be able to start my practice at Longstreet Clinic."
Kelly O'Dell, M.D., a board-certified family physician, was pregnant with her second daughter when she relocated to Georgia in the spring.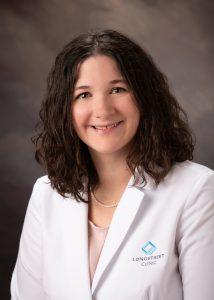 "I worked remotely for my employer in Illinois until my daughter was born in March," said O'Dell, who now treats patients at Longstreet Clinic Family Medicine in Oakwood. "My family has dealt with the same struggles that many others have during the pandemic trying to balance working from home while caring for two children under 3 years of age.
Pediatrician James Gilbert III, M.D., spent nearly two decades of practice in northeast Georgia before moving to Anchorage, Alaska, two years ago to help care for Native American children. While he recently returned to his home in Gainesville in the midst of COVID-19, his family is no stranger to unexpected circumstances.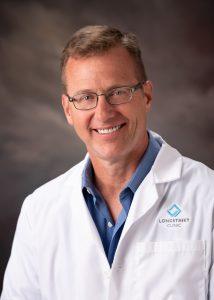 "We moved to Alaska because I had always had a dream of living there full-time," said Gilbert, who had been visiting the state since the mid-80s and owned a cabin there since the late 90s. "An opportunity arose and we decided to jump in with both feet. However, we did not anticipate a 7.2 earthquake hitting our house and the emotional trauma that it triggered in our little Evelyn who has Down syndrome."
As the Gilberts and their community recovered, frequent aftershocks had detrimental effects on his daughter's wellbeing. His wife and children returned to Georgia while he finished his two-year commitment in Alaska.
Pandemic or not, Dr. Gilbert is looking forward to resuming his pediatrics practice in Georgia at Longstreet Clinic, primarily at its Baldwin location. "I believe that it is a true gift to have the opportunity to participate in helping parents to raise healthy and happy kids," he said.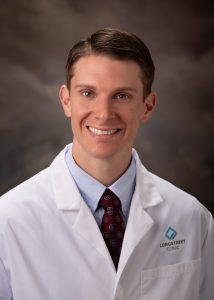 Joining these three physicians are Kevin Waits, M.D., a neurosurgeon at Longstreet's Gainesville location; Amanda Burnham, M.D., a pediatric inpatient specialist who will treat children hospitalized; and Jocelyne Tadros, M.D., who previously practiced with Longstreet Clinic Pediatric Inpatient Medicine before completing a fellowship and returning as a Longstreet neonatologist, treating medically fragile and premature newborn infants at NGMC in Gainesville and Braselton.
"Since 1995, Longstreet Clinic's mission has been to meet the medical needs of the communities we serve," said Mimi Collins, CEO. "It is critical for patients to be able to receive the medical care they need in a timely fashion, and these talented physicians will help address an immediate need in our community. We couldn't be happier to welcome them as part of the Longstreet Clinic team."
More about our new physicians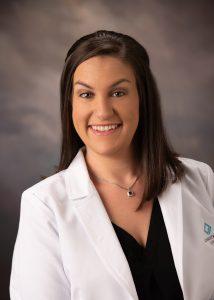 Yamin Sun, M.D., earned her medical degree from University of Texas Medical Branch in Galveston. She completed her internal medicine residency at Baylor University College of Medicine in Houston, and a hematology and medical oncology fellowship at the University of Maryland Medical Center in Baltimore. She is welcoming new patients at Longstreet Clinic Cancer Center in Gainesville and Braselton.
"Cancer is a unique disease that could profoundly impact the lives of the patients and their families. It is also a field that has seen the most breakthroughs in science in the recent decades," said Dr. Sun. "I chose to become an oncologist because I want to help people to cure their cancers or live as fully as possible."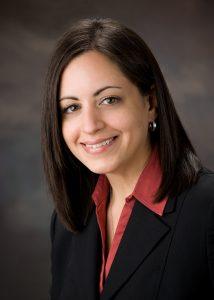 Kelly O'Dell, M.D., earned her medical degree at Indiana University School of Medicine in Indianapolis. She completed her family medicine residency at St. Vincent Family Medicine Residency, also in Indianapolis. Dr. O'Dell is certified by the American Board of Family Medicine, and is welcoming new patients in Oakwood.
"I could not imagine practicing any other specialty than family medicine. What attracted me most is the lifelong relationships that you develop with patients and their families," Dr. O'Dell said. "I also love the variety of patients and pathophysiology encountered in family medicine."
James Gilbert III, M.D., is a board-certified pediatrician with more than two decades of experience treating children. He completed his medical degree at Mercer University School of Medicine in Macon. Dr. Gilbert has more than 22 years of experience as a pediatrician. He is welcoming patients at Longstreet Clinic Pediatrics in Baldwin.
"Within Pediatrics, there are a few areas which are especially dear to my heart," Dr. Gilbert said. "I have two special needs kids, and so I am really drawn to kids with Down syndrome, autism, and those with special needs and complex medical conditions."
Kevin Waits, M.D., also earned his medical degree at Mercer University School of Medicine in Macon. He completed his neurosurgery residency and complex spine surgery fellowship at Virginia Commonwealth University Medical Center in Richmond. Dr. Waits' practice interests include complex spinal reconstruction and deformity correction, neuro-oncology of the spine, neurotrauma including acute traumatic brain injury and spinal cord injury and general neurosurgery. He is welcoming patients at Longstreet Clinic Neurosurgery in Gainesville.
Amanda Burnham, M.D., is a Georgia native and graduate the University of Georgia in Athens. She earned her medical degree at Mercer University School of Medicine in Savannah and completed a pediatrics residency at Memorial University Medical Center, also in Savannah. She provides specialized medical care to children who are hospitalized.
Jocelyne Tadros, M.D., earned her medical degree and completed her pediatrics residency at University of Texas Health Science Center at Houston. She originally joined Longstreet Clinic as a pediatric hospitalist in 2010 before leaving to complete her neonatal/perinatal fellowship at Tampa General Hospital and Johns Hopkins All Children's Hospital in St Petersburg. She returns as Longstreet Clinic's newest neonatologist, treating premature and medically fragile newborns at NGMC in Gainesville and Braselton.
Longstreet Clinic has more than 200 providers in 18 specialties at 10 locations. To find a provider near you, click here.
Article originally published Aug. 10, 2020.