Years of diets in the quest to drop excess weight – only to watch it return with a vengeance – left Christine Price both jilted and discouraged as her health concern bore down on her daily.
Then came a stark, and final, realization.
"I started having heart palpitations; that's when I knew that I had to do something and do something immediately," Christine confided. "I started thinking about my two kids and how I wanted to be around to see them graduate from college and get married…I decided right then to change my life."
So it was then the 39-year-old Christine called Longstreet Clinic's Center for Weight Management and scheduled a visit with Miguel del Mazo, M.D.
Taking control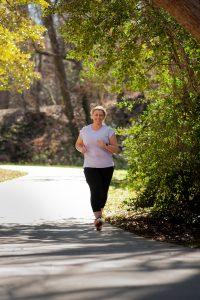 After meetings with Dr. del Mazo and Longstreet Clinic staff, as well as plenty of her own research, Christine determined that following a bariatric medicine protocol was the best option to not only help her lose stubborn weight, but also keep it off for good.
Together, Christine and Dr. del Mazo selected gastric sleeve as the best option in her lifelong journey.
It is a moment frozen in time, one that Christine will always remember as the instant she took control of her life – in a way she previously believed unattainable.
"I wish I would have done it sooner," Christine said. "So much has changed."
To read Christine's full story, click here.
To learn how you can get started on your weight loss journey, click here.