As we begin the final month of 2020, we are unfortunately seeing several troubling trend lines emerge. In October, Longstreet Clinic's rolling 7-day COVID-19 testing positivity average had dropped back below 10% — an encouraging development. However, throughout November, the positivity rate began to rise again, and as of Dec. 1, 2020, has surpassed 17%. This mirrors trends seen within Northeast Georgia Health System, which is approaching a 20% positivity rate (NGHS's testing numbers include Longstreet Clinic data).
According to NGHS data, Dec. 1 also marked a record number of patients being treated in the system's four regional hospitals, with dwindling bed capacity, particularly on its largest campuses in Gainesville and Braselton.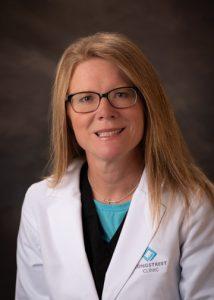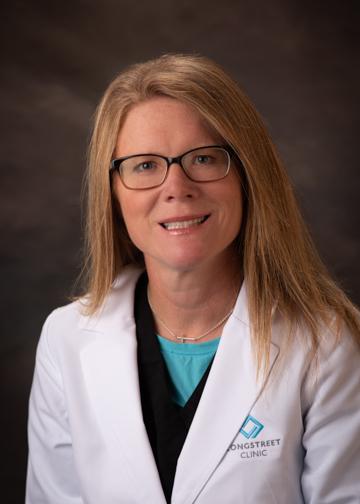 "These numbers are troubling not only because they show the virus' increased spread in our community, but because they are once again threatening to adversely impact our healthcare system," said Dr. Marti Gibbs, President of Longstreet Clinic and member of our Family Medicine practice. "While we know more about the virus today and have more treatment options than we did in the Spring, it remains important to stay vigilant and take actions that minimize our risk of exposure while we await widespread availability of a vaccine."
"We also should note that these numbers are unfortunately expected to continue rising over the next several weeks due to an increase in travel and gatherings over the recent Thanksgiving holiday," Dr. Gibbs added. "Our collective efforts helped to flatten the curve in the Spring and will be critical to doing so again this winter. While the majority of COVID-19 infections are treated on an outpatient basis by providers across the community including our Longstreet Clinic team, the dwindling number of hospital beds is concerning for our most serious cases."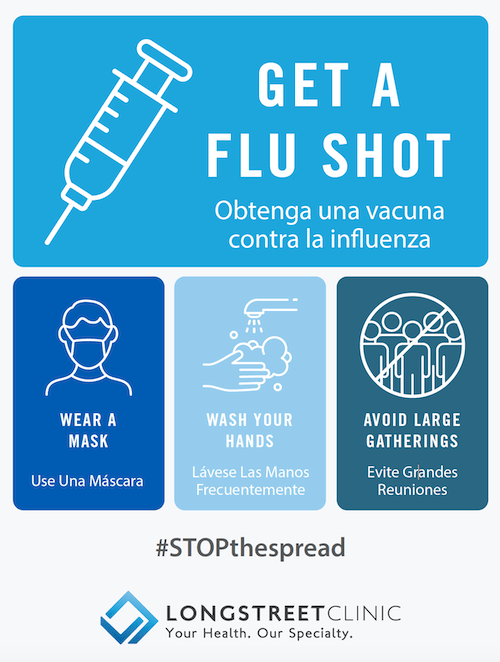 Longstreet Clinic strongly encourages you to help ensure the health of our community by taking the following CDC-recommended precautions:
Wear a mask when around others outside your home.
Watch your distance – keep at least SIX feet between yourself and others who live outside your household.
Wash your hands often, for at least 20 seconds.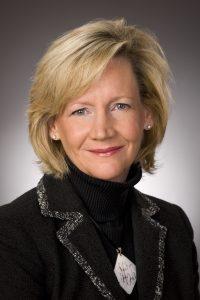 Healthcare experts also encourage you to avoid large gatherings and to get a flu shot if you have not already done so.
"All of our offices remain open, and we continue to follow extensive CDC-recommended health and safety guidelines, including screening patients upon arrival," said Mimi Collins, Longstreet Clinic CEO. "The health and well-being of our staff and patients remain our priority as we continue to see patients for their medical needs both in our offices and via telehealth."
For more information about COVID-19 and Longstreet Clinic, click here.
For more information about COVID-19 from the CDC, click here.
Dec. 2, 2020