Recently, the American Cancer Society updated its screening recommendation that people of "average" colorectal cancer risk start regular screening at age 45 versus 50 as previously recommended. Of course, people at higher risk for colorectal cancer, like those with a history of colorectal cancer in their family history, screenings can start younger.
Colorectal cancer is one of the most preventable malignancies, due to its long natural history of progression and the availability of screening tests that can intercept and detect the disease early, including in precancerous stages.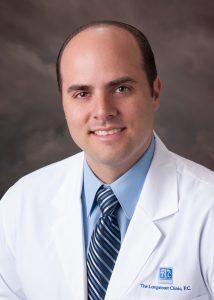 "Colorectal cancer is one of the most common cancers in America today," said Dr. Fernando Aycinena, who is recognized by the Surgical Review Corporation as a Surgeon of Excellence in Colorectal Surgery, Minimally Invasive Surgery and Robotic Surgery. "But the good news is that it is highly curable if found in the early stages of the disease. That is why screening is so important, because we can find polyps in the colon before they become tumors, or find cancerous growths before they reach late stages. And we are actually seeing an increasing number of polyps in our patients."
Excluding skin cancers, colorectal cancer is the third most common cancer diagnosed in the United States and the second most common cause of cancer deaths when numbers for men and women are combined. It's expected to cause about 52,580 deaths during 2022.
Survival rate from colorectal cancers often is determined by the stage of disease at initial diagnosis. In fact, an early-stage diagnosis of the disease yields a five-year overall survival rate of 90 percent. However, survival rates from diagnoses of advanced or late-stage colorectal cancers is as low as 10 to 15 percent.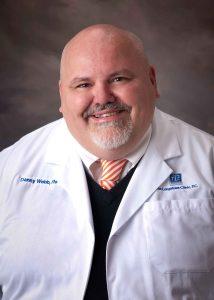 "It is always easier to head off potential health issues before they've had a chance to take root in the body, which is why we stress to our patients the important of maintaining their regular preventive visit schedules," said Danny S Webb, DNP, FNP-C, a certified nurse practitioner with Longstreet Clinic Internal Medicine and Urgent Care in Gainesville.
Since the mid-1980s, overall incidence of colorectal cancer in individuals 50 years of age and older has declined, largely because of increased screening and changing patterns of modifiable risk factors. However, since the mid-1990s, studies have shown rates of colorectal cancer among people younger than 50 are on the rise. Thus, by lowering the recommended age for screening to 45, a wider range of people have access to screenings that could help save more lives.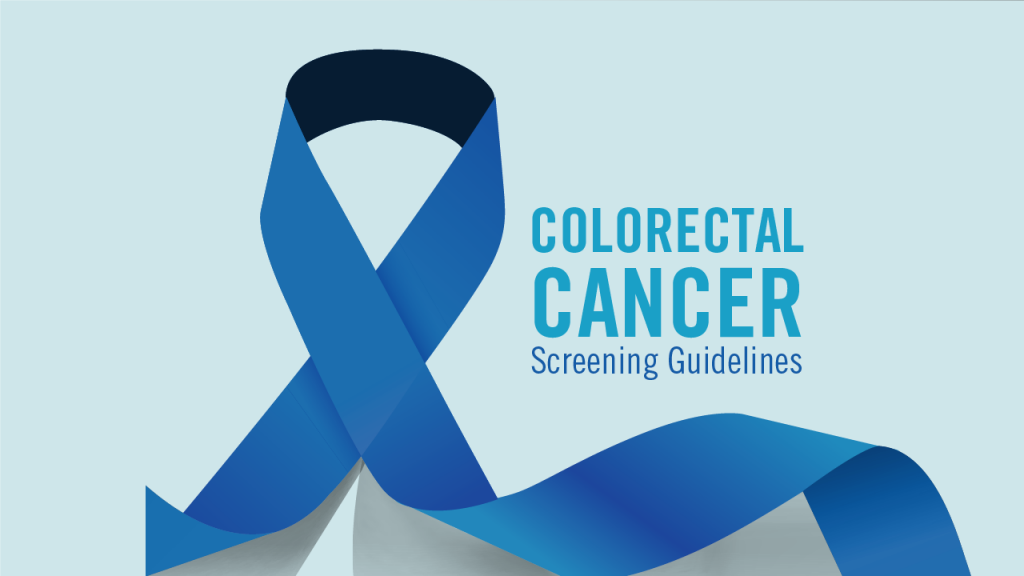 Screening Options
It is recommended people who are in good health and with a life expectancy of more than 10 years should continue regular colorectal cancer screening through the age of 75. From age 76 through 85, the decision should be based on the person's preferences, life expectancy, overall health and prior screening history. People over 85 no longer have to get screened.
"And if you have any signs such as unexplained weight loss, a change in bowel habits, or blood in your stool, you should have a colorectal screening right away, no matter your age," added Dr. Aycinena.
Screening for colorectal cancer can be completed in two ways:
Stool-based tests like Cologuard that look for signs of cancer in a person's stool.
Highly sensitive fecal immunochemical test (FIT) every year
Highly sensitive guaiac-based fecal occult blood test (gFOBT) every year
Multi-targeted stool DNA test (mt-sDNA) every 3 years
Visual (structural) exams of the colon and rectum.
Colonoscopy every 10 years
CT colonography (virtual colonoscopy) every 5 years
Flexible sigmoidoscopy (FSIG) every 5 years
Colonoscopy vs Cologuard – Know the differences
"When it comes to screening technology, we have a wide range of options today, including a simple stool test all the way to a colonoscopy," explained Dr. Aycinena. "Colonoscopy is still the gold standard of colorectal screening because it allows us to see everything that we need to see, as well as allowing us to remove polyps or growths for biopsy and further testing.
However, there also are developments in screening such as Cologuard, which is a non-invasive procedure that carries with it almost zero risks and can be very helpful for some people. It detects blood and abnormal DNA that is present in polyps and growths and can be very convenient for patients. However, it also carries a risk of a false positive — which would then lead to a colonoscopy and extra expense when it may not have been necessary."
The main difference in the two options is that colonoscopies not only detect the disease, but can prevent cancer because precancerous polyps (or growths on the colon's surface that may develop into cancer) can be removed during the procedure. A stool DNA test like Cologuard is designed for detection only. If polyps are detected with Cologuard, a colonoscopy must be performed to remove them.
Because Cologuard can detect 42% of large polyps, while a colonoscopy can detect 95% of large polyps, a stool DNA test is typically not recommended for high-risk patients (someone with a family history of colorectal cancer, IBD, or personal history of polyps) or for those with gastrointestinal symptoms.
"That's why we still recommend colonoscopy for patients in the right age ranges or with certain risk factors. And the good news is that if you receive a clean report from the colonoscopy, you can wait 10 years before you have to have another one," Dr. Aycinena said.
It is also a good idea, no matter your age or health conditions, to adopt a high-fiber diet, avoid excessive red meat or alcohol consumption, avoid tobacco of any type and to exercise and drink plenty of water, as these factors help to prevent colorectal cancer.
"Preventive care and educating patients about the benefits of living a healthy lifestyle is at the core of everything we do, helping keep you in the best shape possible and enabling us to navigate any potential issues early when there are typically more treatment options and higher rates of success," Dr. Webb said. "Talk to your health care provider about which tests might be good options for you. And at the end of the day, I tell my patients the most important thing is to get screened, no matter which test you choose."
And remember, many regular preventive screenings are covered by insurance, with no deductibles or co-insurance, so check with your insurance provider for specific benefits.
To find a provider click here or 770-718-1122.