The Longstreet Clinic Neuroscience & Orthopedic Center is excited to announce the availability of expanded Saturday hours in Gainesville. Beginning August 5, 2023, our office at 655 Jesse Jewell Parkway will be open to walk-ins from 8:30 a.m. until noon each Saturday. No appointments are necessary.
Staffed by our experienced specialists, our Saturday clinic offers patients of all ages a chance to avoid a trip to the emergency room in the event of non-life-threatening injuries to bones, joints or muscles. This expansion combines professional, friendly care with on-site diagnostic technology and immediate access to splints, boots, casting, braces and other ancillary services. Most patients also can expect to save money compared to the cost of an ER visit.
"We've all sprained an ankle or had a child break a bone at a time when our doctor's office is closed. In the past, that meant patients had to head to the ER for immediate professional assistance," said orthopedic surgeon Derek Moore, M.D. "What these expanded hours do is to offer a quick and affordable alternative so that patients are getting the best, most specialized care possible – at their convenience."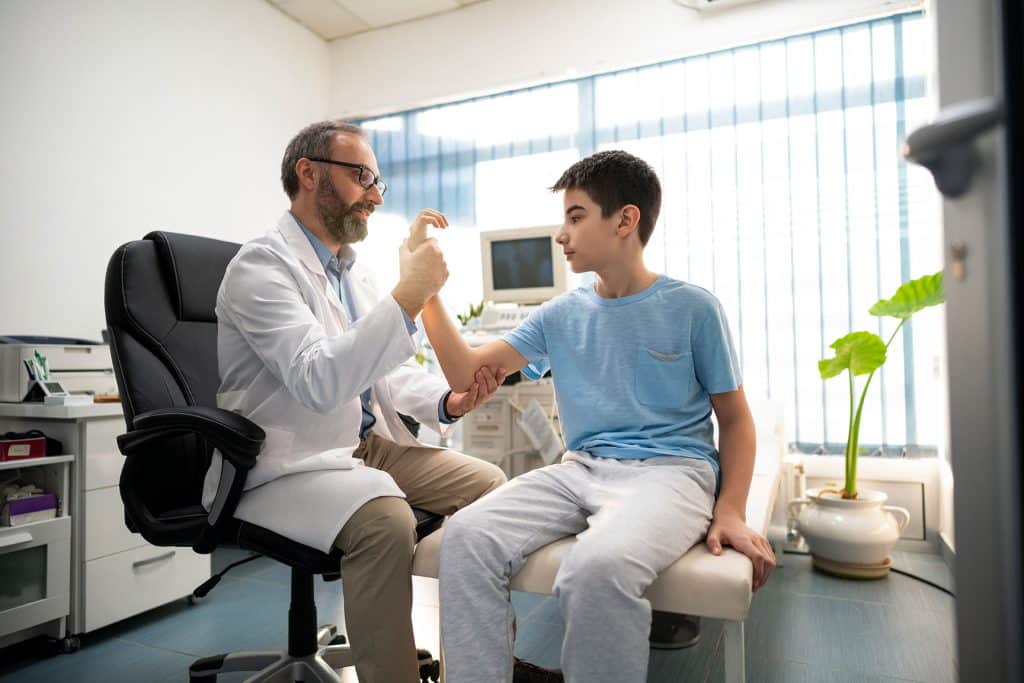 Open since October 2021, the Neuroscience & Orthopedic Center combines physical medicine & rehabilitation, neurosurgery, orthopedics, interventional pain management, sports medicine and physical therapy into one location, offering patients of all ages a comprehensive approach to treating a broad range of physical and neurological conditions. In addition to its Saturday morning walk-in clinic, the office is open Monday through Friday from 8:30 a.m. to 5:00 p.m. by appointment. Same day appointments may be available!
For information or to make an appointment with the Neuroscience & Orthopedic Center, call 678-207-4100.