Neuroscience & Orthopedic Center
Combining expertise to treat your pain & injuries

The human body is amazing, but even with the heights it can achieve, there are so many things that can derail it – whether it be neck or back pain, traumatic injury, nerve disorders, or simply aging – our specialists have you covered head to toe.
And when you face any type of pain, trauma, or concern that limits everyday activities, you want to know that there is an expert ready to help diagnose, treat, and help maximize recovery.
With that in mind, Longstreet Clinic created the Neuroscience & Orthopedic Center. Here, we offer a patient-centered approach with the goal of helping you deal with whatever physical ailment limits you so that you can ditch the pain and get back to the life you want to live as soon as possible.
By creating a center that features multiple specialties and services under one roof – including Neurosurgery, Orthopedics, Physical Medicine & Rehabilitation, Interventional Pain Management, Sports Medicine and Physical Therapy – the Longstreet Clinic Neuroscience & Orthopedic Center provides comprehensive care using a collaborative approach.
This means that no matter what might be troubling your body, we'll use our specialized training and leading-edge technology to not only diagnose it but treat it so that you can recover and get back to living your best life.
What does the Neuroscience & Orthopedic Center treat?
Because we have a provider team that includes neurosurgeons, orthopedists, sports medicine doctors, physiatrists, interventional pain specialists, and physical therapists all working together – and supported by a knowledgeable clinical staff with onsite access to the latest technology – Longstreet Clinic's Neuroscience & Orthopedic Center can address almost any type of musculoskeletal or neurological concern.
Whether you are suffering from chronic back pain or have suffered an acute injury, our experts are ready to help. You'll find our centralized office at 655 Jesse Jewell Parkway SE, in Gainesville (just look for the giant green "C" by our entrance facing Prior Street!)
Contact us at 678-207-4100  Request an Appointment
Reasons to contact the Neuroscience & Orthopedic Center include: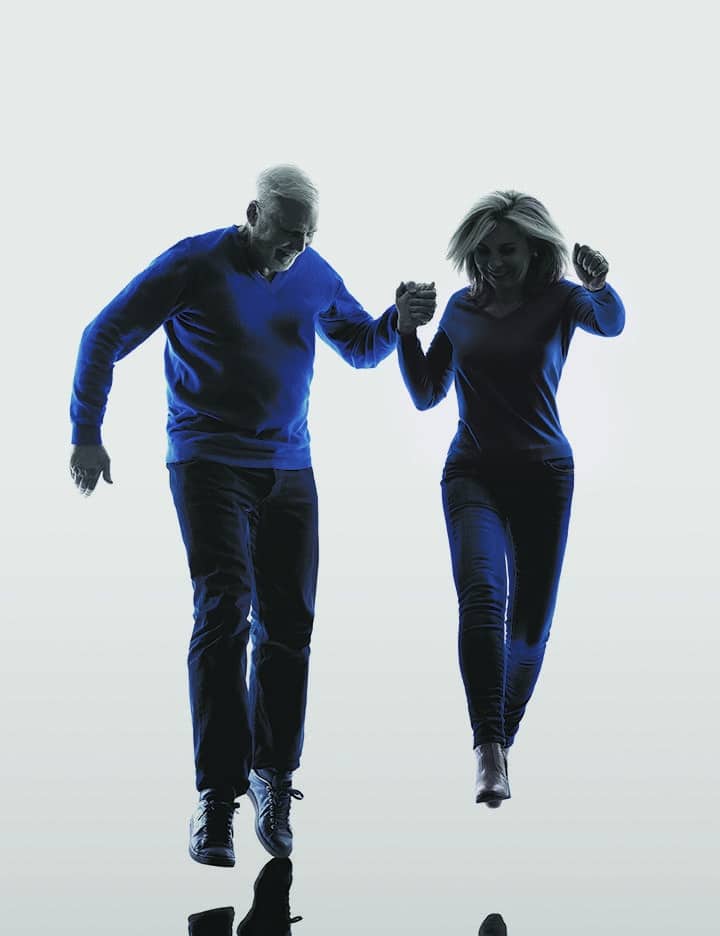 Whether you are experiencing an acute injury or persistent pain, the Neuroscience & Orthopedic Center experts have you covered head to toe.
Nerve issues – including pain, pinched nerves, numbness, or sensations of tingling, burning, pins and needles or creepy-crawlies
Injuries to muscles and bones, including the spine
Sprains/strains/fractures in any part of the body
Tailbone/SI joint/hip pain
Concussion management
Brain concerns – including traumatic brain injury and post-stroke needs/tumors
Soft tissue concerns – muscle pain or strains in any part of the body
Sciatica
Scoliosis
Leg pain – including any concerns in the thigh, knee, calf, ankle, or foot
Spinal cord injury
Spine compression fracture
Walking/gait issues
Falls/balance problems
Multiple-trauma concerns
Spasticity management
Nerve concerns – including pain (neuropathy), pinched nerves, numbness, or sensations of tingling, burning, pins and needles, or creepy-crawlies
Soft tissue concerns – muscle pain or strains in any part of the body
Joint pain – degenerative, chronic, or acute
Back pain – upper or lower
Whether your problems stem from an injury or are the result of persistent pain that is affecting your ability to enjoy day to day activities, our staff can provide you with a course of physical therapy, occupational therapy, hand therapy and/or speech therapy to help you recover. This approach can improve your quality of life by helping restore personal freedoms, such as allowing you to return to driving after injury or recovery from medical condition.
Dedicated and practiced surgeons at your service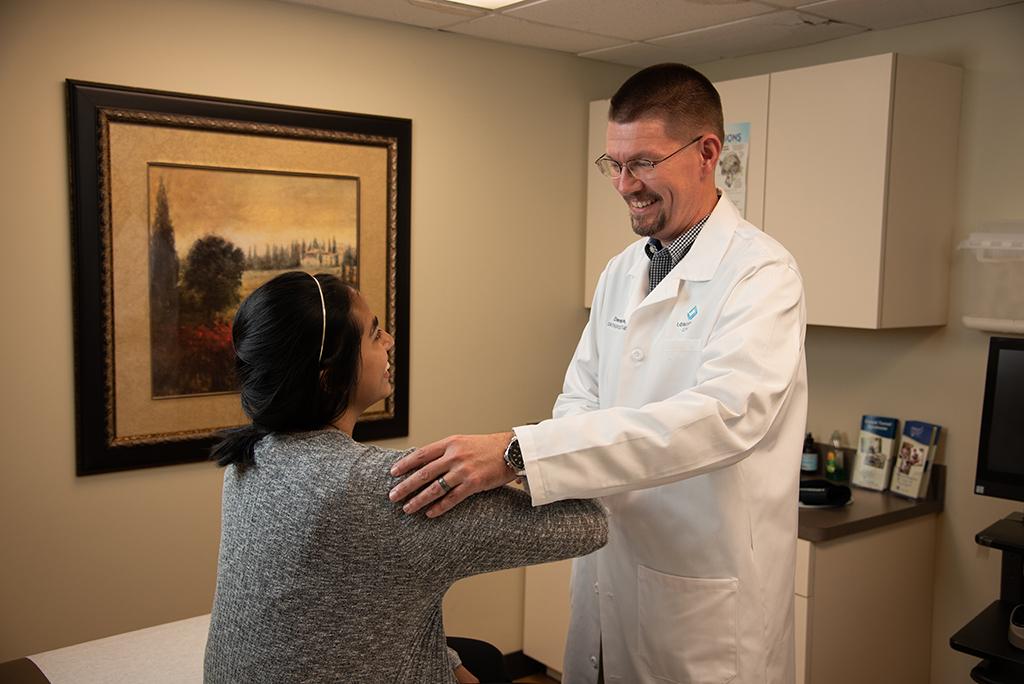 It's all right there in our name. The Neuroscience & Orthopedic Center includes surgeons with years of experience as well as access to the latest techniques and minimally invasive approaches, meaning that we can help you with both neurosurgical and orthopedic surgery needs.
We are experts at diagnosing and treating a wide range of injuries including ACL tears, meniscus tears, rotator cuff tears, labrum tears, carpal tunnel syndrome, shoulder bursitis and more. Neuroscience & Orthopedic Center surgeons also excel at joint replacement surgery, including hips and knees. So, if you're in search of the best orthopedic doctors in north Georgia, we are here and ready to help.
Meanwhile, our skilled neurosurgeons are experienced at performing the most intricate brain and spinal procedures, including tumor removal as well as spinal discectomy and fusion procedures using the latest minimally invasive approaches.
Our surgeons can consult with knowledgeable orthopedists, physiatrists, pain management specialists, and/or physical therapists as needed – all as part of a plan designed to achieve your optimal recovery.
It is a unique approach to medicine that is both cutting-edge and comprehensive.
Offering a wide range of treatment options
Because Longstreet Clinic practitioners have a wide range of knowledge and specialized training, the Neuroscience & Orthopedic Center can also offer innovative solutions to specific health concerns – including migraines, spasticity, and regenerative medicine.
One unique approach that our physical medicine and pain management specialists offer in migraine and spasticity relief comes in the form of injections, specifically Botox. These minimally invasive treatments, performed in-office, can provide lasting and meaningful relief to otherwise debilitating conditions.
Meanwhile, the Neuroscience & Orthopedic Center has specialists who offer regenerative medicine treatments. This discipline comprises steroidal, platelet rich plasma, and stem cell injections, including those guided by ultrasound. These pain management injections can often provide significant relief and even promote healing when surgery is either not an option or not preferred by the patient.
Treating pain and regaining quality of life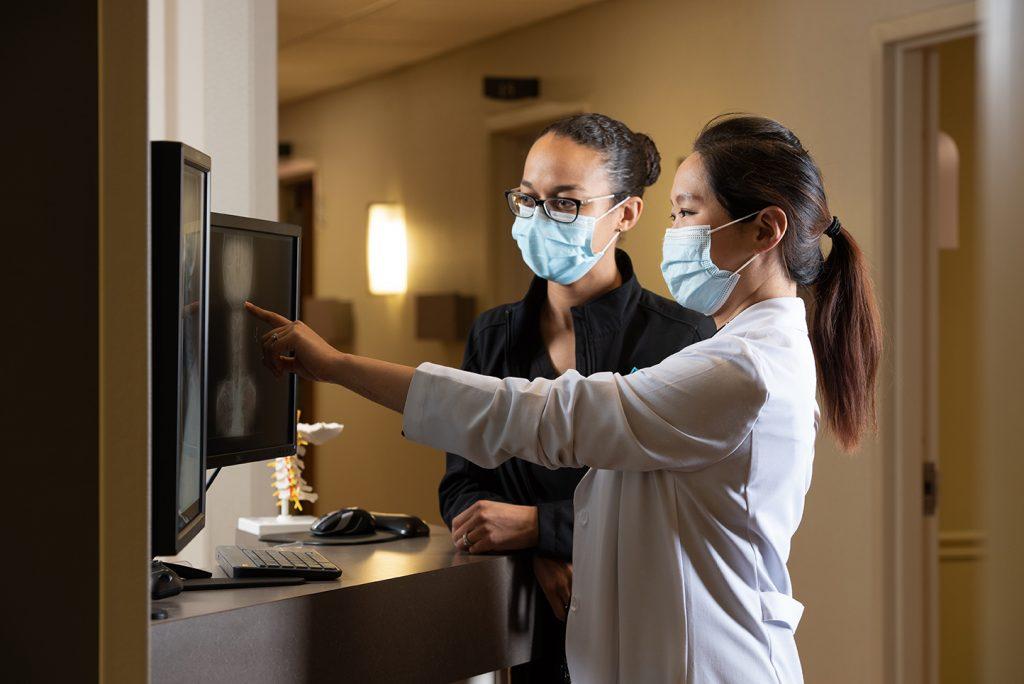 If you suffer from chronic pain, you understand the frustrations involved with that condition. The pain could stem from your back, legs, arms, doesn't matter, as it can absolutely derail your life. But what does matter is that you get the most out of your life despite those pains.
The interventional pain management specialists at the Neuroscience & Orthopedic Center are here to help you gain control over persistent pain.
Interventional pain management is a discipline of medicine devoted to the diagnosis and treatment of pain-related disorders. Like every care professional Neuroscience & Orthopedic Center, our specialists utilize a team-based approach in order provide a full range of non-opioid treatments and services for patients suffering from chronic pain disorders.
Our team includes physicians who are fellowship trained in advanced electrodiagnostic procedures to help pinpoint the root of a particular problem or complaint. Our interventional pain specialists utilize safe, effective, and cutting-edge treatments to relieve, reduce, or manage your ongoing and/or acute pain and improve your overall quality of life. We do this through in-office, minimally invasive techniques. Our priority, always, is to help get you back to everyday activities without pain. And our providers do this in the safest manner possible so that our patients avoid reliance on heavy medications.
Leading-edge imaging technology at our fingertips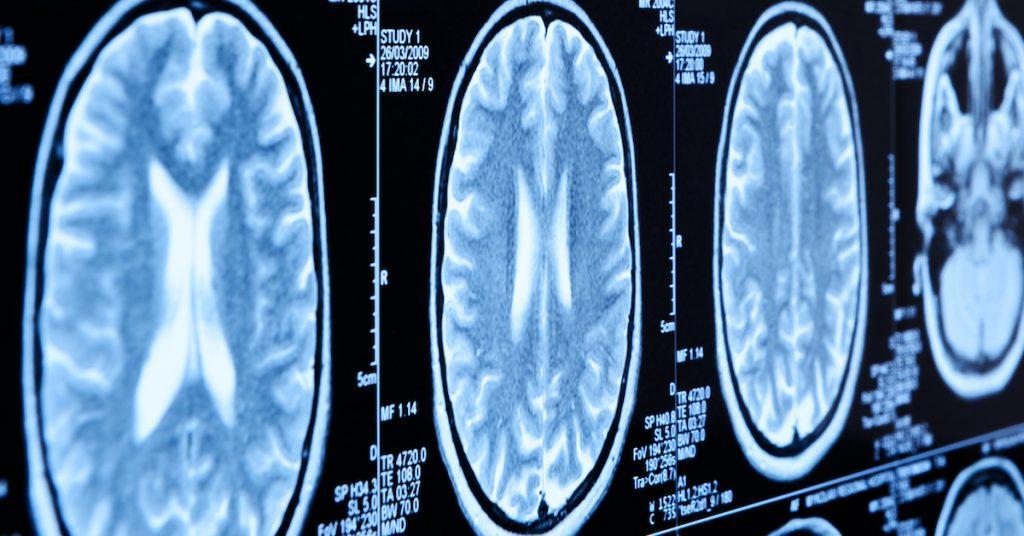 Longstreet Clinic provides its patients with the most advanced imaging technology available so that our care providers may make the most detailed diagnoses and pursue the best treatment paths. That certainly includes the Neuroscience & Orthopedic Center, where our wide range of physicians have on-site and cutting-edge imaging options, including the latest X-ray technology and musculoskeletal ultrasound.
The Neuroscience & Orthopedic Center also has immediate access to Longstreet Clinic's next-generation MRI and CT imaging, streamlining your diagnosis and getting you on the road to healing as quickly as possible.
Contact the Neuroscience & Orthopedic Center for help today
The Neuroscience & Orthopedic Center is the latest development from the Longstreet Clinic, which has long held a commitment to innovative multidisciplinary care. In fact, since its founding in 1995, Longstreet Clinic has grown to include 20 specialties.
So if you are injured or dealing with aches and pains that just don't get better with rest or lifestyle changes, please contact north Georgia's only Neuroscience & Orthopedic Center.
Our caring and attentive triage nurses will ensure that you receive the caring attention you seek to get you back on the road to health today. Call 678-207-4100 or click below to request more information.