The American College of Obstetricians and Gynecologists strongly recommends that all eligible pregnant patients receive a COVID-19 vaccine during any trimester. They also recommend the COVID-19 vaccine for partners and caregivers in close contact with pregnant patients.
Available data suggest that pregnant and postpartum patients who develop symptoms from COVID-19 are at increased risk of more severe illness. Pregnant and postpartum patients with co-morbidities such as obesity and diabetes may be at an even higher risk of severe illness.
As of June 7, 2021, there have been over 123,000 pregnancies reported in the CDC's V-safe post-vaccination health checker. Based on this, the CDC observed no specific safety issues in pregnant people enrolled in V-safe. Vaccine side effects were similar in pregnant and non-pregnant populations.
No differences in rates of adverse pregnancy outcomes have been seen when comparing pregnant women with the baseline rates of adverse pregnancy outcomes.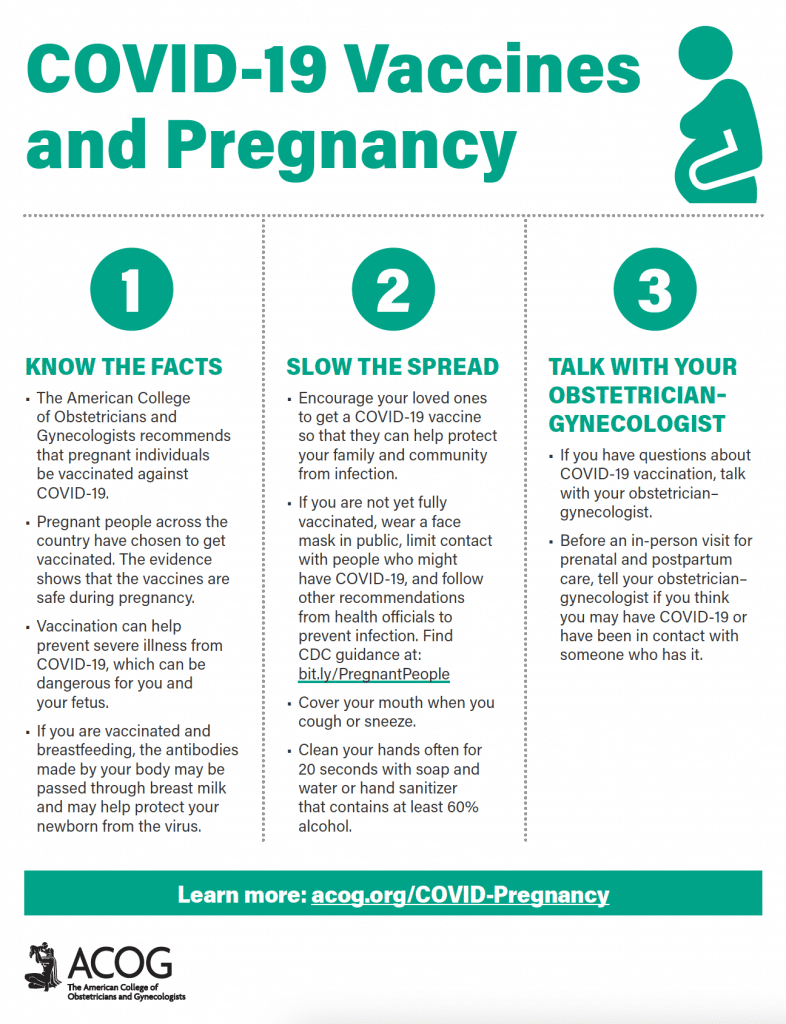 On Aug. 11 the CDC echoed this recommendation that all people 12 and older, including pregnant and breastfeeding people, get vaccinated against COVID-19.
"CDC encourages all pregnant people or people who are thinking about becoming pregnant and those breastfeeding to get vaccinated to protect themselves from COVID-19," said CDC Director Dr. Rochelle Walensky. "The vaccines are safe and effective, and it has never been more urgent to increase vaccinations as we face the highly transmissible Delta variant and see severe outcomes from COVID-19 among unvaccinated pregnant people."
There is currently no preference for the use of one COVID-19 vaccine over another in pregnancy. COVID-19 vaccines may be administered simultaneously with other vaccines, including within 14 days of another vaccine, such as influenza and Tdap.
Additional resources
Longstreet Clinic encourages any eligible person with questions about receiving the COVID-19 vaccines to speak with their provider or their child's pediatrician. To contact our Obstetrics & Gynecology department, call 770-297-2200.
Need to be vaccinated? Vaccines are available on a walk-in basis or by appointment on a daily basis at our Gainesville Urgent Care (Third Floor) and at Longstreet Clinic Family Medicine Oakwood (Monday-Friday). More information here.
Originally published July 29, 2021. Updated Sept. 21, 2021