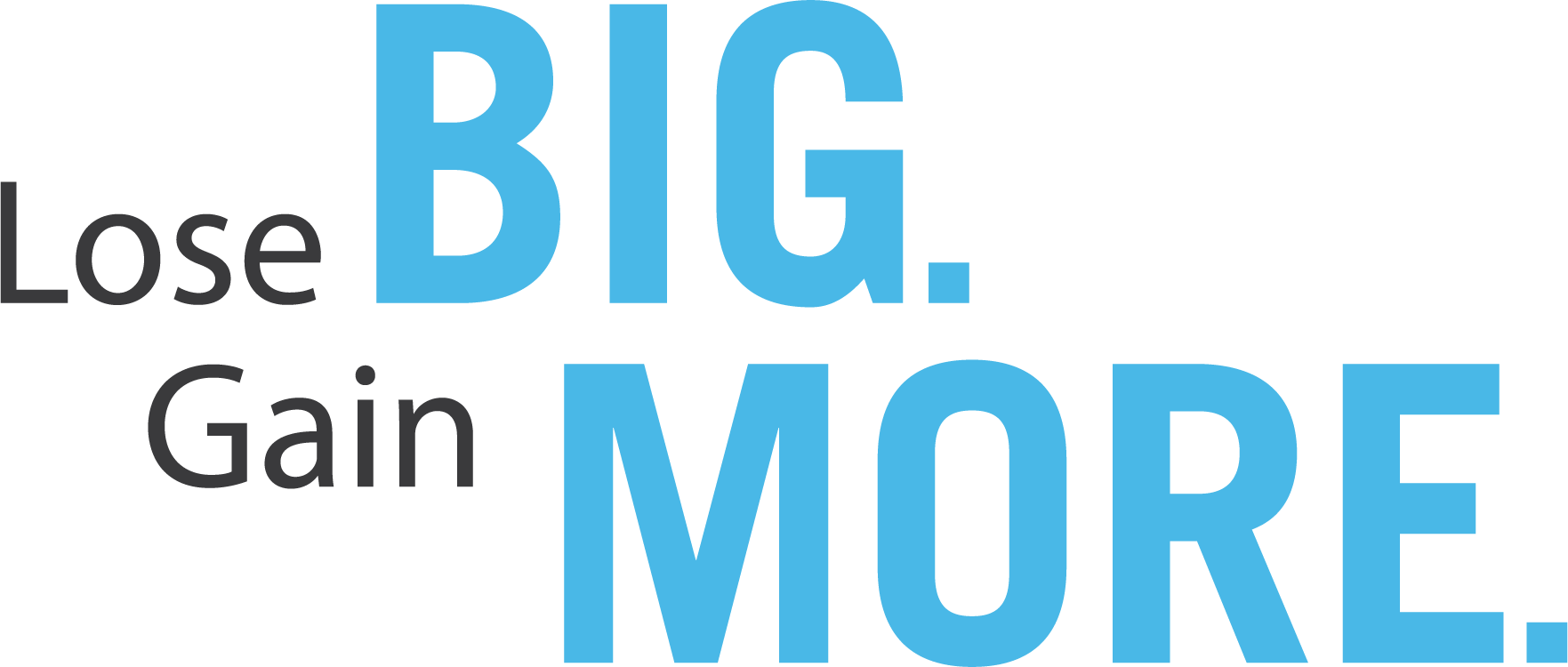 IMPROVE YOUR HEALTH THROUGH WEIGHT LOSS
Rebecca Ando, M.D., looks back at a large part of her life and sees a battle – a battle she often found herself losing. However, thanks to the team at Longstreet Clinic, Dr. Ando is now down 125 pounds and back on the winning side.
Read Rebecca's story below.
BENEFITS OF WEIGHT LOSS SURGERY

Normalized Blood Pressure
Normalized Blood Cholesterol
Type II Diabetes Disappears
Asthma Relief
Lowered Risk of Heart Disease
And More.
To learn all the benefits of weight loss surgery, visit LongstreetClinic.com.
No surgery is without risks. You can learn more about the risks of weight loss surgery by clicking here.
REBECCA'S WEIGHT LOSS JOURNEY
Rebecca Ando, M.D., looks back at a large part of her life and sees a battle – a
battle she often found herself losing.
"I always struggled with my weight," Rebecca said. "I remember starting my first diet at 8 years old. I would try and lose some weight, but I'd put it back on, and I ended up losing the same weight over and over."
No more, however.
Thanks to a firm decision and the help of Robert Richard, M.D., of Longstreet
Clinic's Center for Weight Management, Rebecca recently scored a huge victory
in the battle for her health. In fact, in just over a year Rebecca has lost 125
pounds.
And she intends to stay on the winning side.
"I recently had a son, and I found myself wondering, what do I want for my child
and myself," said Rebecca, who is a doctor of obstetrics and gynecology at
Longstreet Clinic. "I decided I wanted to be the best mother and role model I
could be and that meant getting healthy enough to be able to play with my son,
which I could not do without getting too out of breath and getting tired."
Rebecca had already attempted numerous paths to lose excess weight, both through diet and exercise. She even went as far as undergoing an earlier measure of bariatric surgery and had a lap band procedure (also called an adjustable gastric band). Like Rebecca's previous efforts, however, the lap band also failed – and after years it even led to painful reflux complications.
In the face of all of these frustrations, she determined it was time to talk with Dr. Richard.
A highly-esteemed and longtime practitioner of bariatric medicine, Dr. Richard sat down with his colleague and weighed the benefits of the latest technological advancements in bariatrics. It was during these discussions that Dr. Richard suggested that another procedure offered Dr. Ando an optimum route to sustained health.
"We had some tough discussions; I'm always very honest with patients who have undergone previous bariatric procedures that failed – frankly, I'm a little bit pessimistic with them," Dr. Richard said. "It's harder to make the mental change to go from one surgery to the next and make it work; the patient has to be near perfect."
In Rebecca, however, Dr. Richard glimpsed the ideal conditions for success: She understood her condition, was willing to work to improve it and was a purposeful listener.
And after weighing a number of procedures, Drs. Ando and Richard determined that gastric bypass was their best option.
"I had actually wanted the gastric sleeve, but Dr. Richard said that because of my previous lap band operation that a sleeve would have been too similar, and I absolutely valued and trusted his opinion," Rebecca said. "He's seen it all, and he has a huge knowledge base of patients in different situations."
So it was that Rebecca underwent gastric bypass surgery in December of 2017. It was far from the end of her weight loss journey, however.
In fact, she was only getting started.
"It's not magic; it's not easy. It drives me crazy when people say surgery is the easy way out. That's not the case at all," Rebecca said. "Yes, the surgery went great, and I got back to moving around very quickly. But then you have to make a major life adjustment."
Indeed, Dr. Ando's life took a major divergence from what she previously knew, including a drastic change in the size and make-up of her diet. She must also stay on a strict vitamin regimen for the rest of her life as a result of losing the ability to absorb as many micro-nutrients in an altered digestive tract.
"Surgery is just a tool; you still have to do the right things after surgery to maintain a healthy life, because you can make yourself gain the weight back," Rebecca said. "You have to eat the right proteins, get all your vitamins, exercise and take plenty of water and fluids."
It is a path Rebecca continues to tread faithfully – with goals of continued weight loss.
"She's worked so hard – revision patients have to work harder to make it work – but she told me, 'I'm not going back,' and she's doing the right things to ensure that," Dr. Richard said. "And, as a care provider herself it says something when she chooses you to help her. You don't take that lightly."
Rebecca also has an active and committed partner in weight loss in her husband, Ren, which has helped make a big difference.
"He has encouraged me all along," Rebecca said of her husband. "He has cooked healthy meals, made changes along with me for support, and been a source of accountability. Most of all, he wants me to succeed, and that helped so much when I was struggling to believe in myself."
No longer restricted by excess weight, Rebecca is now free to do whatever she chooses with her 2-year-old son, Hank.
"Hank came to visit me at the hospital the other day when I was on call, and we were running up and down the sidewalk outside. I could never have done that without getting very tired before," Dr. Ando said. "And I choose active things to do with him because it's good for both of us."
That said, she acknowledges there are still tougher days than others, including battles with old habits.
"You have to change your brain, because when your diet changes so much you realize how much we obsess about food in our normal lives," Rebecca said. "It really opens your eyes. And there are times I still have to fight cravings. And there are times when I get down on myself because I feel like I haven't met a weight-loss goal."
In those instances, it is a major asset to have Dr. Richard and Longstreet Clinic's Center for Weight Management team in her corner.
"He really wants you to be successful, and he got me through every step of the process," Rebecca said. "If ever I have a question, he is accessible and he is always motivational. I leave every meeting with him feeling better than when I went in."
It is a campaign she must continue to wage – but one she is confident she can complete in a battle she is now winning.
"I'm super proud of how far I've come," Rebecca said. "I'm a success story, and I feel I can keep going and that feels amazing!"
ABOUT REBECCA'S SURGEON

DR. ROBERT RICHARD



After training, Dr. Richard served at the Blanchfield Army Community Hospital (BACH) in Fort Campbell, KY. Appointed Director of the new Bariatric Surgical Service at the BACH, Dr. Richard performed both the first open and laparoscopic gastric bypasses. He also began Fort Campbell's first surgical weight loss program, single-handedly training the OR staff, nursing staff, nutrition and psychology departments, as well as fellow surgeons, to allow for safe and effective treatment of obesity.
As an active trauma surgeon for the US Army, Dr. Richard deployed to the Afghan theater of war shortly after 9/11. He was recalled in 2004, two years after leaving the Army, to serve in Iraq as a Senior Trauma surgeon in Saddam Hussein's hometown.
After leaving the Army in 2002, Dr. Richard joined Obesity Solutions in Gainesville, GA. He joined Longstreet Clinic in 2010 when his practice merged with Longstreet.
Copyright © 2019 Longstreet Clinic