Blood donations are needed, highly valued and appreciated – and donating blood even post bariatric surgery is a common and viable method of providing help, but should be done in consult with your provider.
For bariatric surgery patients, blood donation is certainly possible. However, due to the nature of bariatric surgery, there are some criteria that patients should be aware of before scheduling a donation.
First, any blood donation hinges on a successful surgery and healthy patient, post-operation. However, there are other exceptions for bariatric patients.
Plasma donation are always an option
Plasma – the fluid content of blood – plays a critical role in blood donation. In fact, 6,500 units of plasma are needed daily in the U.S., and it can be donated through a process called plasmapheresis.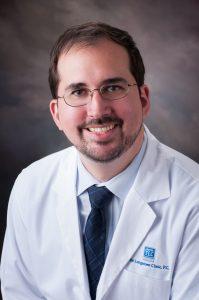 "It's definitely OK to give plasma," said Miguel del Mazo, M.D., MS, FACS, a bariatric surgeon with Longstreet Clinic's Center for Weight Management. "Plasmapheresis is a process through which plasma is removed from the patient. The 
cells areput back into the patient and only the blood plasma is kept as a donation. That's absolutely OK for a patient that's doing well and is healthy after bariatric surgery."
The plasmapheresis process removes blood through a needle or catheter and circulates it through a machine that separates red cells, white cells, platelets and plasma. The plasma is stored for donation and replaced with a substitute fluid (mainly albumin solution). The substitute plasma and the patient's own blood cells (red cells, white cells and platelets) are returned to the patient via needle/catheter.
Whole blood donation can present issues
As Dr. del Mazo notes, while safe for many, red blood cell donation can be tricky for some bariatric surgery patients.
"For blood donation, what we think of as whole blood donation, that does take some of the red blood cells out, and for patients who are anemic, I would generally recommend against that. That iron, that hemoglobin, is necessary for the patient long term.
"Even those patients who have good hemoglobin stores, it can put you at a greater risk of developing anemia long term. So, do think more carefully about donating red blood cells. But plasmapheresis is absolutely OK."
For those wishing to donate after their surgery, wait until after the healing process is complete and obtain the go-ahead from your surgeon. You will also be evaluated by a medical professional before donation. Diabetics who are well controlled on insulin or oral medications are also eligible to donate.
Blood donation is common, safe, and necessary. In fact, nearly 16 million blood components are transfused each year in the U.S. 
Blood donation can save the lives of those who suffer from sickle cell disease – which affects 90,000 to 100,000 people in the U.S. 
It can also aid cancer patients, especially those receiving chemotherapy treatments. 
And a single car accident victim can require as many as 100 units of blood.
If you are a bariatric surgery patient, please talk with your provider about your circumstances and if you are a good candidate for blood donation.
Bariatric surgery can provide meaningful and lasting changes for those patients who suffer from obesity. However, true success requires more than just surgery and also requires a lifetime commitment to health from the patient.
Learn More Today
If you would like to learn more about bariatric surgery, please contact Longstreet Clinic's Center for Weight Management today. Dr. Miguel del Mazo and a team of caring, dedicated providers are ready to help, click here or call us at: 770-534-0110 or toll free at 877-921-0110.