The Obalon Balloon System is the first and only swallowable, FDA-approved intragastric balloon system for weight loss, and it is now available at Longstreet Clinic! Obalon is intended for temporary use and should be accompanied by a moderate intensity diet and exercise program.
How It Works
Obalon facilitates weight loss by taking up space in your stomach, resulting in you feeling fuller for longer periods of time, so you eat less. Three balloons are placed through a painless, in-office treatment. You simply swallow a capsule containing the balloon, and then your physician inflates the balloon. After six months, all three balloons are removed in one quick procedure.
The Obalon Balloon System is:
Non-surgical
Painless
Safe
Affordable
Requires no down time
Completed in less than 30 minutes
Intended to help change eating habits and support long-term weight loss
In clinical studies, patients lost twice as much weight using the Obalon Ballon System as with diet and exercise alone, and nearly 89% of patients reported keeping off their weight one year after starting Obalon while also maintaining a moderate intensity diet and exercise program.
Candidates for the Obalon Balloon System should be:
Adults, 22 years or older
30-100 pounds overweight
Have a body mass index (BMI) from 30 to 40 kg/m2
Unable to lose enough weight with a diet and exercise program alone
It's important to talk to your doctor about Obalon side effects and if the Obalon Balloon System is right for you. As with other weight loss programs, the Obalon Balloon System can assist with your weight loss efforts, but your weight loss success is also dependent on your ability to maintain a healthy lifestyle after the balloon is removed. It is important that you discuss your willingness to accept this commitment with your physician before undergoing the Obalon Balloon System treatment.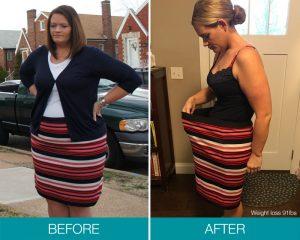 Contact us today for more information, including rebates for eligible patients. Ready to get started? Fill out our history form before your appointment.