Each spring, we remind Americans to take note of their colorectal health through Colorectal Awareness Month, asking people to think about what measures they can take to prevent colorectal cancer, as well as a time to honor those who've been diagnosed with the disease.
Unfortunately, this past March, colorectal awareness took a back seat to the health crisis currently gripping the United States and the entire globe, as the rapid spread of the novel coronavirus necessitated an unprecedented response from healthcare leaders and governments.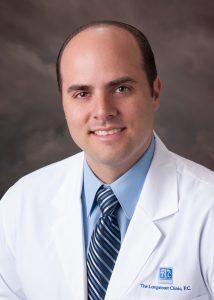 However, Longstreet Clinic physician Fernando Aycinena M.D., FACS, FASCRS, wants to remind everyone that, once we have overcome the worst of the COVID-19 pandemic of 2020, it is important to put colorectal health back at the forefront of your mind.
To that end, Longstreet Clinic physicians are planning to resume screening colonoscopies in May and are currently utilizing telehealth appointments to offer patients a safe way to schedule those vital procedures which were put on hold earlier this spring – though they will adjust as warranted as this unprecedented health crisis continues to develop.
"Because of the situation with coronavirus and social distancing and safety measures put into place, we did not do many colorectal screening tests in April," Dr. Aycinena said. "But I want to make sure that people understand that, just because we are in the midst of a pandemic, your colorectal health is not just something you can or should forget about."
Indeed, colorectal cancer is the fourth most common cancer in the United States, with close to 100,000 new colon and 40,000 new rectal cancers diagnosed each year. There are also about 55,000 colorectal cancer-related deaths each year, making it the third most deadly cancer in the nation.
Numbers like those are something that cannot be ignored.
"We're working hard to get those numbers down, and we've seen the incidence of colorectal cancers drop in recent years; there's certainly a decrease in the numbers of deaths – but we've still got a lot of work to do," Dr. Aycinena said. "The good news is that there are a lot of early detection and treatment options, and people are starting to realize this and are less fearful of talking with their doctors about colorectal health, which is making a difference. However, we, as physicians, have to encourage patients to stay on top of it. If we don't it's easy for the patient to forget about it."
Early detection is key
With that in mind, Dr. Aycinena wants everyone to know that the biggest key to maintaining colorectal health is vigilance – as survival rate from colorectal cancers is often determined by the stage of disease at initial diagnosis. In fact, an early stage diagnosis of the disease yields a five-year overall survival rate of over 90 percent. However, survival rates from diagnoses of advanced or late-stage colorectal cancers is as low as 10-15 percent.
"It's important to get screened and catch it before it's too late," said Dr. Aycinena, a board-certified colorectal surgeon at Longstreet Clinic. "Your chances of being cured are much better in the early stage. And just because you feel fine doesn't mean you're in the clear."
Indeed, a large percentage of colorectal cancer patients are asymptomatic – that is present no outward symptoms of the disease, until it has progressed into late stages.
The good news is that there are several accurate and relatively simple colorectal screening methods available to patients, each designed to diagnose any abnormalities before they develop into something more sinister. These screening methods include colonoscopies, stool tests and various forms of X-ray/CT scans.
"Colonoscopy is still the gold standard of those," Dr. Aycinena said. "Colonoscopy gives us the most clear and complete look at your colorectal health and most of the time, when done for screening purposes, it will be covered by insurance with very little to no cost to patients.
An outpatient procedure, colonoscopy requires just 10-20 minutes to complete under a light sedation – though patients must complete a bowel prep the day before the procedure that allows healthcare providers to view the entirety of the inside of the colon. During colonoscopy, healthcare providers gently inflate the colon with air and insert a small endoscopic camera into the rectum to observe the entire colon. If the physician observes or encounters any abnormalities inside the colon, such as polyps or growths, they most often remove them during the same procedure or take a small sample of the abnormality for biopsy.
"The results of those biopsies could put you on a schedule for further screenings," Dr. Aycinena said. "It's really a very safe and easy procedure and can make a huge difference for you in your life. People taking their colorectal health seriously in addition to the advances in medicine are some of the reasons why the death rate of colorectal cancers in 2020 is 54 percent less than what it was in 1970."
That is why the American Cancer Society and other major healthcare guidelines suggest that everyone should get their first colonoscopy no later than age 50. And that is for completely healthy and average people. If you have a colorectal condition history or an incidence of colorectal cancer in your first-degree family (mother, father or sibling), then it is recommended that you receive your first screening colonoscopy at an earlier age. Those who have symptoms should not postpone having evaluation of their colon, since this could delay treatment of polyps or cancers at earlier stages.
"You should talk with your doctor to determine the right age for you, and if you have any consistent colorectal health symptoms then please get checked right away," Dr. Aycinena said, noting that physicians are still seeing patients, both in the office as necessary and via telehealth visits.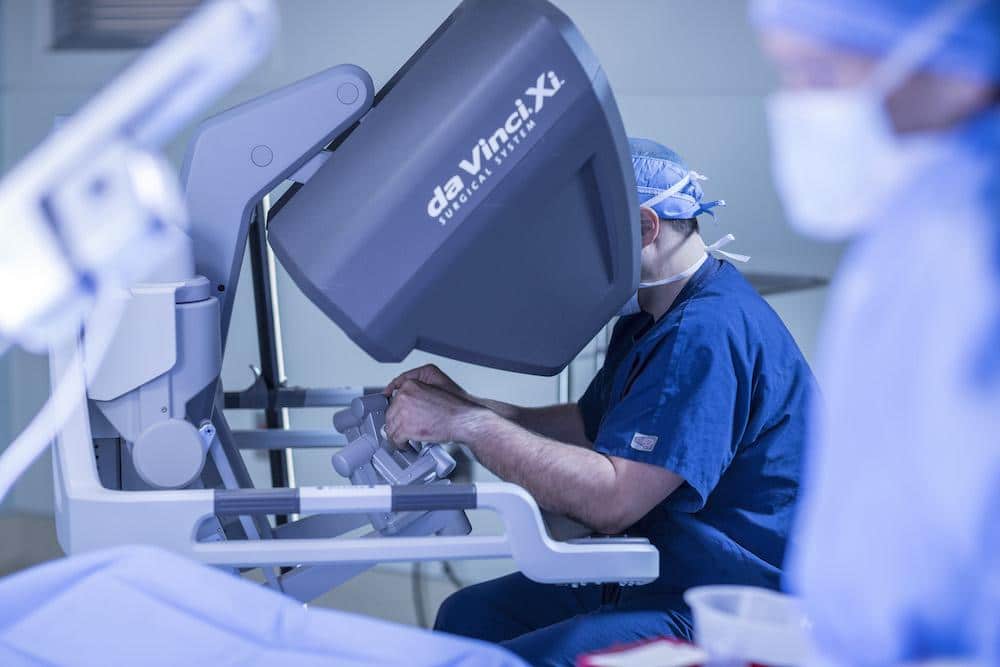 Symptoms of colorectal cancer may include:
Consistent abdominal pain and discomfort
Persistent change in bowel habits, including constipation, diarrhea or consistency of stool
Unexplained weight loss and anemia
Rectal bleeding or blood in the stool
It is also a good idea, no matter your age or health conditions, to adopt a high-fiber diet, avoid excessive red meat or alcohol consumption, avoid tobacco of any type and to exercise and drink plenty of water, as these factors help to prevent colorectal cancer.
"Unfortunately, a typical American diet of red meats and processed foods sets us up to be higher risk," Dr. Aycinena said. "Smoking, alcohol, diabetes, a lack of exercise, increased body mass index (BMI) – especially obesity – are also contributors. And if you have inflammatory bowel disease, that greatly increases your odds of developing colorectal cancer as well.
"Genetics is also a huge factor."
In fact, studies show that 10-20 percent of colorectal cancers have a genetic predisposition.
He also warns that young people should not feel impervious to colorectal cancer.
"It's not just an 'old person's disease,'" Dr. Aycinena said. "The overall incidence of colorectal cancer has decreased during the period of 2006-2016 to 3.6 percent per year in patients over 55 – but during that same period we have seen an increase by 2 percent per year in patients younger than 55."
The good news is that you can negate most of these issues through a combination of vigilance and healthy living. And the vigilance starts by talking with your healthcare providers about your situation – and learning about and seeking effective colorectal screening.
Residents throughout our nation, state and region have committed to eradicating the spread of the novel coronavirus – and doctors believe we can produce similar success in our colorectal health by sticking to provider-prescribed guidelines.
"The best news is that we can handle every aspect of your colorectal health right here in Gainesville," Dr. Aycinena said. "Whether it's screening, detection, diagnosis or treatment, there is no need for you to go anywhere else."
Click here to contact Longstreet Clinic General Surgery about colorectal screenings.