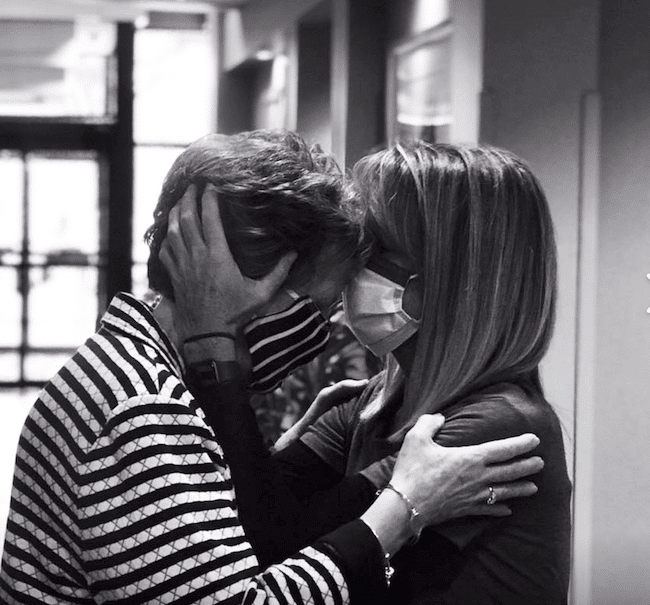 Imagine learning that you have cancer.
Now, imagine dealing with that reality during the coronavirus pandemic gripping the globe.
Cancer diagnoses leave patients with questions, concerns and the realization that their lives are at a crossroads, as they prepare for treatments such as surgery, chemotherapy and radiation. And, as Longstreet Clinic patient Joyce Cantrell recently discovered, dealing with cancer during the time of pandemic only intensifies those anxieties.
"I was diagnosed on March 1, and when my doctor said that horrible 'C' word I felt like I'd been kicked in the chest; it took my breath away," said Cantrell, who received an early stage breast cancer diagnosis. "But then getting that diagnosis right now has made it even harder; really, it could have been overwhelming if not for the support I've received and the way the doctors and nurses at Longstreet have handled everything."
That is because, on top of all the physical difficulties sometimes imparted by cancer treatments, chemotherapy and radiation can also weaken the immune system. This means that patients undergoing what can be life-saving cancer therapies will, paradoxically, be more prone to serious complications associated with the novel coronavirus and the sickness it produces – COVID-19.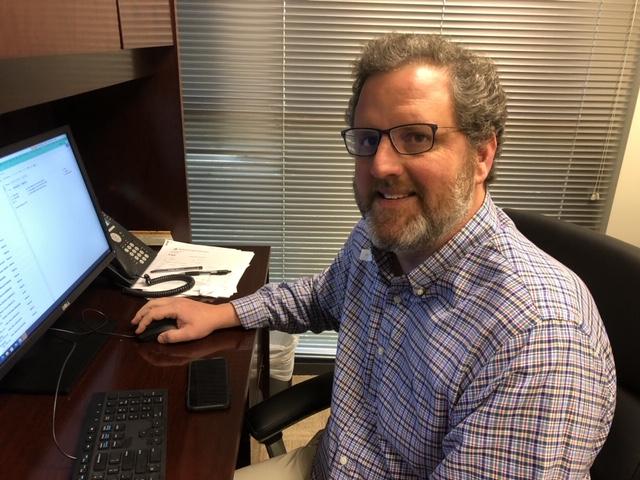 "We cannot simply stop cancer therapies, however," said Longstreet oncologist Timothy Carey, M.D. "Cancers are still ongoing in the body, so we have to do what we can to combat the cancer, while being as absolutely safe as possible with the patient."
Indeed, cancer patients – in fact, anyone facing any medical issue – should not ignore the problem or delay treatment simply out of fear driven by the pandemic. And Georgia Governor Brian Kemp recently warned against this type of thinking during his daily media briefing.
"Every day, we are seeing reports that more and more people are holding off on important medical screenings and vaccinations out of fear of exposure. I [recently] read a Wall Street Journal article that new cancer diagnoses have decreased by a staggering 30 percent. Please do not risk your health by delaying important appointments. Medical providers and healthcare facilities are open and have safeguards in place for patients," Kemp noted.
That certainly includes Longstreet Clinic oncologists and staff, who are still working hard to treat cancer. The only difference now is that they are working just as hard to provide both safety from COVID-19 infection and a steady balance of information for their patients about their cancers and the pandemic.
To that end, Longstreet Clinic continues to provide port placements and infusion services for those patients requiring chemotherapy – under the strictest sanitation and social distancing guidelines.
Telehealth helps minimize exposure
Meanwhile, physicians such as Dr. Carey, and surgeon Dr. Chad Copper – who removed Cantrell's tumor during a procedure on March 30 – have also turned to telehealth in order to talk with patients from the safety of their homes and help them avoid human contact as much as possible.
"Considerations for COVID-19 have dramatically changed the way my days are structured, but I'm getting used to conducting appointments over video conferencing, and it's definitely in the patients' best interest," Dr. Carey said.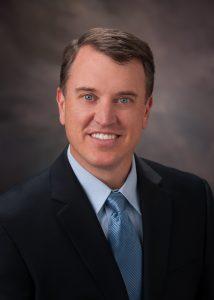 "It worked great for me because I was able to check on Mrs. Cantrell and see her incisions and make sure she was healing as expected," Dr. Copper added. "This was something new for me and my practice that I started doing in March with the coronavirus, but it will change my practice going forward. I plan to continue to use telehealth video and telephone visits in my practice from now on where appropriate. Our current telehealth options are integrated with our EPIC medical record system through the patient portal MyChart. This makes it simple for patients and totally integrated with the medical record.
There was also an adjustment period for the patient, but Cantrell now says she is fully confident in the telehealth method.
"Of course, I'd rather meet face-to-face, but it is good to be able to have this method to talk with my doctors," Cantrell said. "It's fairly easy for me now, and they make sure that I don't feel like I'm getting rushed or forget anything."
It is the reality of healthcare during a pandemic and one that Longstreet Clinic providers have embraced, while also understanding how tough it can be for someone undergoing treatment.
"Because of the immuno-suppressed situation faced by cancer patients, we already washed our hands and wiped down everything in the infusion center and throughout the oncology clinic," said Longstreet oncology clinic manager Ashley Belfance, RN, OCN. "Now we're just being even more cautious. And we are doing everything we can to try and make our patients comfortable. You cannot control the outside world, but you don't want to have to delay cancer treatment because of it."
With that in mind, all staff have their temperatures taken upon arriving to work. In addition, they are required to wear protective masks, wash their hands regularly and constantly apply hand sanitizer. Meanwhile, infusion patients come in contact with as few staff members and fellow patients as possible, taking their chemotherapy infusions in private rooms. And, all patients that are physically able, are asked to come alone.
"We understand that our patients are going through a very difficult process, and need as much support as possible, and our staff here is so wonderful and supportive that it makes it much easier for our patients," Belfance said. "But we want everyone to know that what we are doing is designed to protect everybody – and, really, being safe and socially responsible right now is about protecting everybody no matter where you are."
That is also a message that oncologists emphasize during telehealth visits.
"We always promote self-isolation and quarantine because cancer patients' immune systems are suppressed," Dr. Carey said. "It's important that they stay away from crowds and lower their risks of infection – and it's important that anyone that will be around them does the same.
"And, of course, if any patient ever has any questions, we are just a phone call away."
Information becomes another tool in cancer fight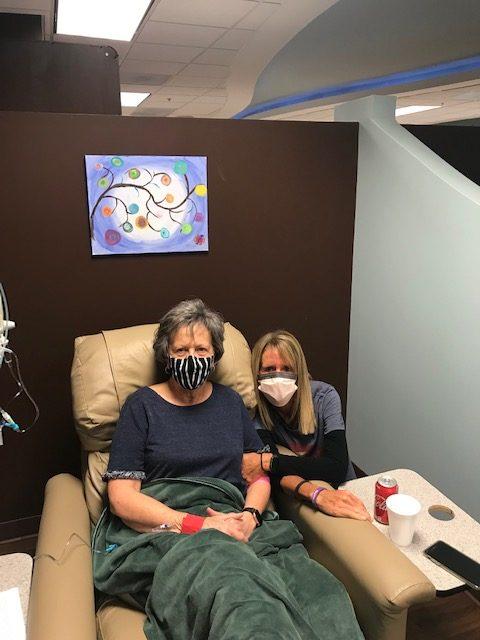 Just like emotional support, knowledge is often an important salve for the mental well-being of someone battling cancer, and Longstreet Clinic providers are doing their best to ensure a constant flow of information – even if it is not always provided face to face. Though there are still necessary in-person visits taking place.
As Cantrell discovered, necessary operations are also being performed for oncology patients. Certain breast cancers allow patients to receive hormone treatment that delays the need for surgery. However, Cantrell's situation necessitated more immediate action – regardless of the spread of the pandemic.
"Studies have shown that some hormone positive patients have as good or better outcomes when doing hormone therapy first rather than surgery first," Dr. Copper said. "Mrs. Cantrell has negative hormone receptors, however. Since her hormone receptors were negative, we made the decision to proceed with surgery and she had a partial mastectomy and sentinel lymph node biopsy. Mrs. Cantrell did well with her surgery and with a stage 1 cancer she has a very good prognosis.
"However, I know that having surgery during a pandemic definitely put more stress on Mrs. Cantrell and her family. As we do with all patients, after her metastatic workup, we had a long discussion with Mrs. Cantrell and her family regarding her treatment plan and did our best to put their fears at ease."
It is an approach that Cantrell appreciates and one that she says has lessened her apprehensions.
"I couldn't ask for better care; they've made it so easy for me and are going the extra mile to make sure I'm comfortable," Cantrell said after her third chemotherapy session. "I know that I'm never going to be left dangling out there, wondering what's happening. The doctors have been so gracious to me.
"And when I go for chemotherapy infusions, I feel safe, and the nurses there are wonderful. They truly care about me, and I know it's not an easy job either."
Likewise, Longstreet Clinic oncology providers know their patients are not going through anything easy themselves. And it is why they ask us all to be considerate and remember that this pandemic is not just about those who can handle it but also protecting those who might not be able to.
"We have to be considerate of everyone," Dr. Carey said.
Those considerations allow people such as Cantrell, who has an excellent prognosis for beating her cancer, to enjoy her life while working hard to overcome something out of her control.
"It's hard," Cantrell said. "Having cancer, on top of having it during a pandemic, has made things difficult. But I've got a great team helping me, and I have a great outlook."
Longstreet Clinic Cancer Center has locations in Gainesville, Braselton & Toccoa. Contact us today!